Get on your employees' nice list and throw a great holiday office party this season! We lay out your steps to party success below!
Plan Ahead
You know how Santa plans all year for Christmas? Putting together your holiday office party is like that, but not as intense because, you know, life. Booking your venue should be first on your list (dates fill up fast, so book soon if you haven't already)! Next, secure your caterer and start working through the menu with them.
Decide What Kind of Food Experience You Want
Depending on the time and formality of your party, you can choose to have your menu served as passed appetizers, a festive buffet or a full service plated meal. The delivery of the food should reflect the atmosphere of your party. Passed hors d'oeuvres are great for mingling and lend themselves to a get together that is later in the evening. But, if your holiday party extends over dinner time, a full meal is recommended. Because as we all know, booze on an empty stomach leads to this: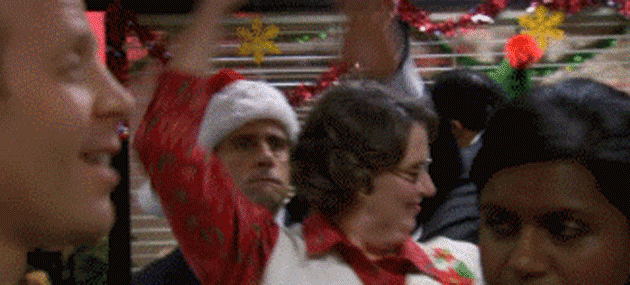 Venue and Food Are Done, What's Next?
You've got the big ticket items done, congrats! Now it's time to think about what you and your coworkers will actually do at the party. There are tons of funtivities you can incorporate to keep the awkward silences at bay. We're a big fan of photo booths with holiday props, group games, and classic ugly sweater contests.
Don't forget the holiday tunes to keep spirits up! Spotify has great holiday party playlists. We've already started rocking to this one:
But this could be more your jam too:
And of course, decorations are a must! Here are some of our favorites: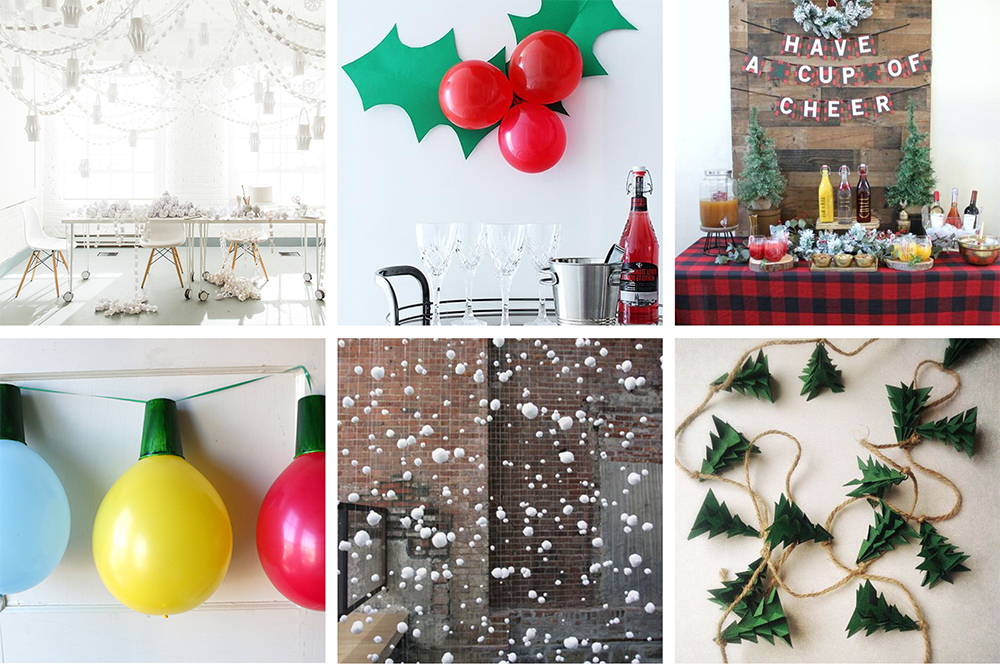 How cute is the cotton ball snow?! We've pulled together a board of holiday office party inspiration on Pinterest. See it here.
When in doubt, just put up ALL the twinkle lights: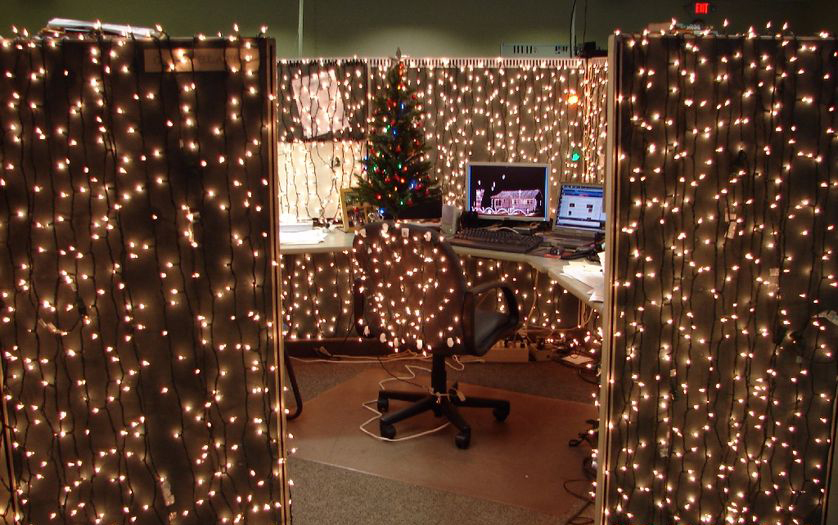 Which was probably decorated by this guy: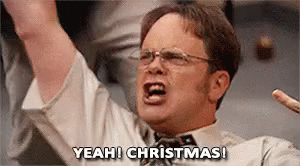 Final Thoughts
Feeling behind on the planning train? That's ok! Bring the holiday spirit into the new year by hosting your party in January. We've heard feedback that many employees prefer to have their office parties after the hectic holiday season is done.
Ready to start the holiday cheer? Drop us a note.