On a 94 degree summer day (yes, you read that right), we catered a beautiful wedding at one of our favorite venues, Hydrangea Blu Barn. We love their rustic vibe! Check out some highlights of Adam and Abby's wedding!
The party kicked off with a casual cocktail hour while the bride and groom took their pictures.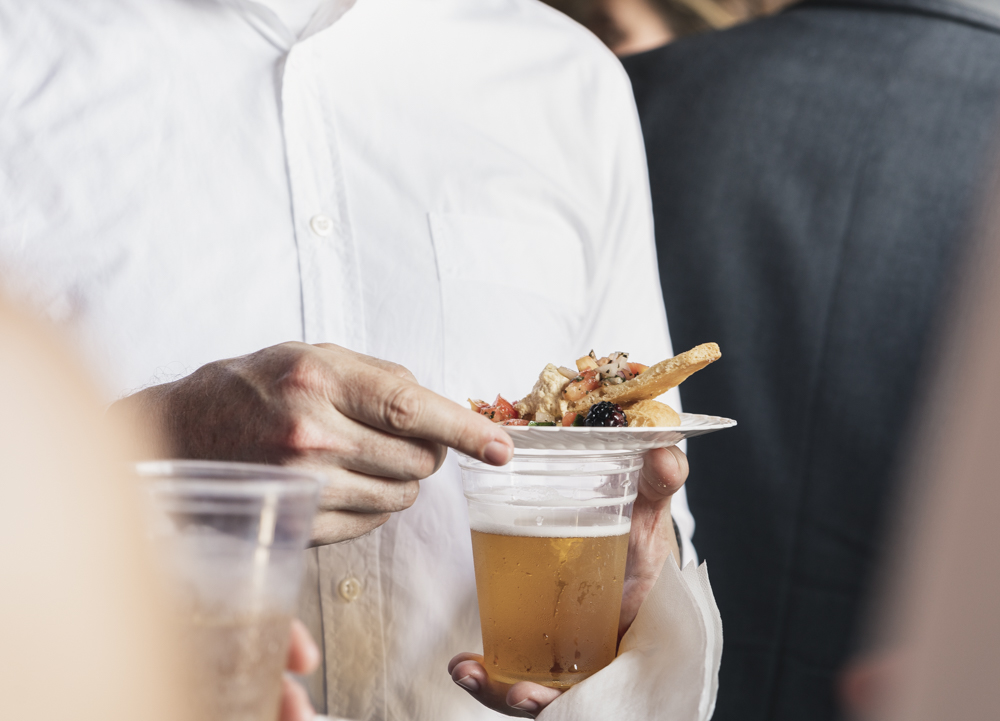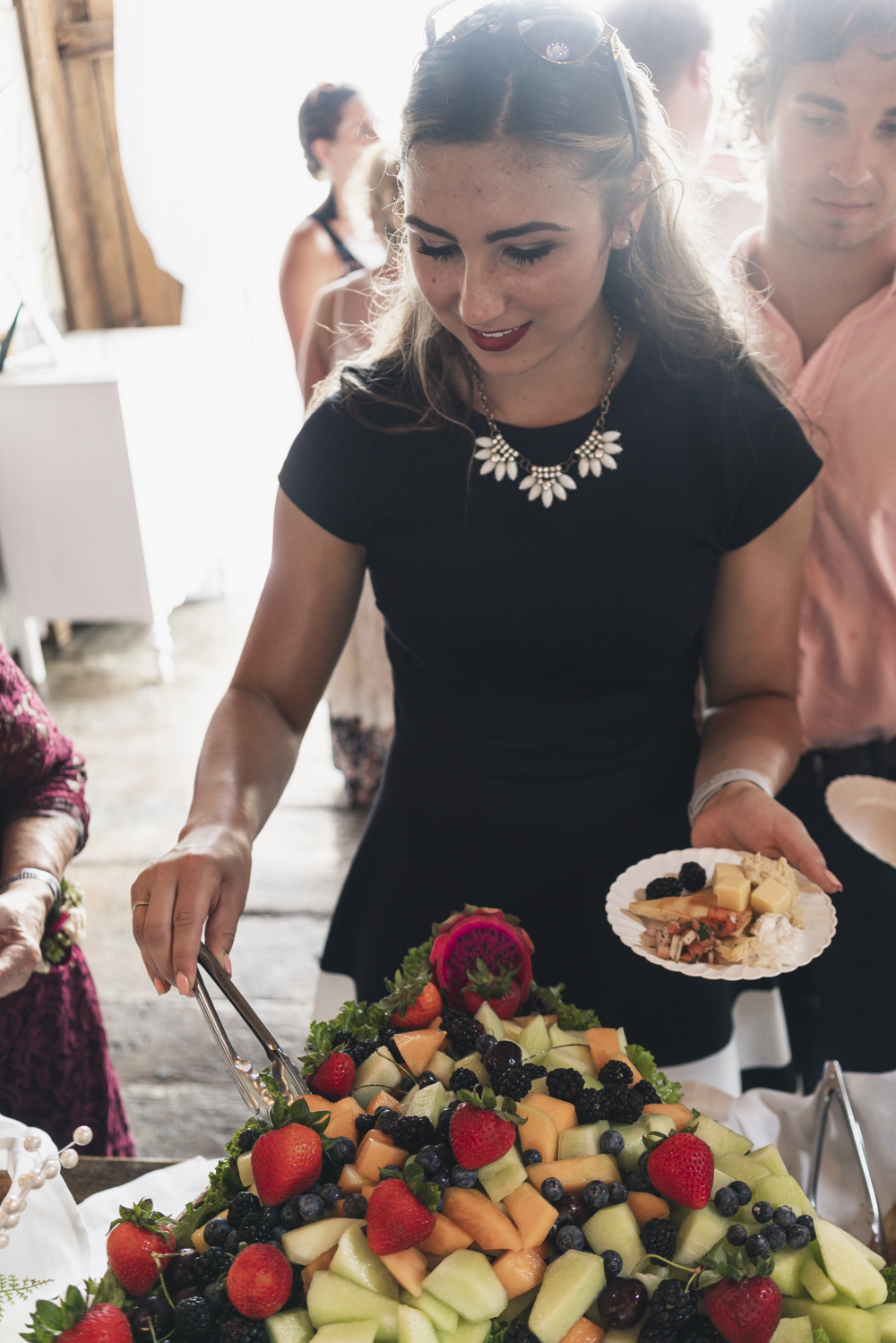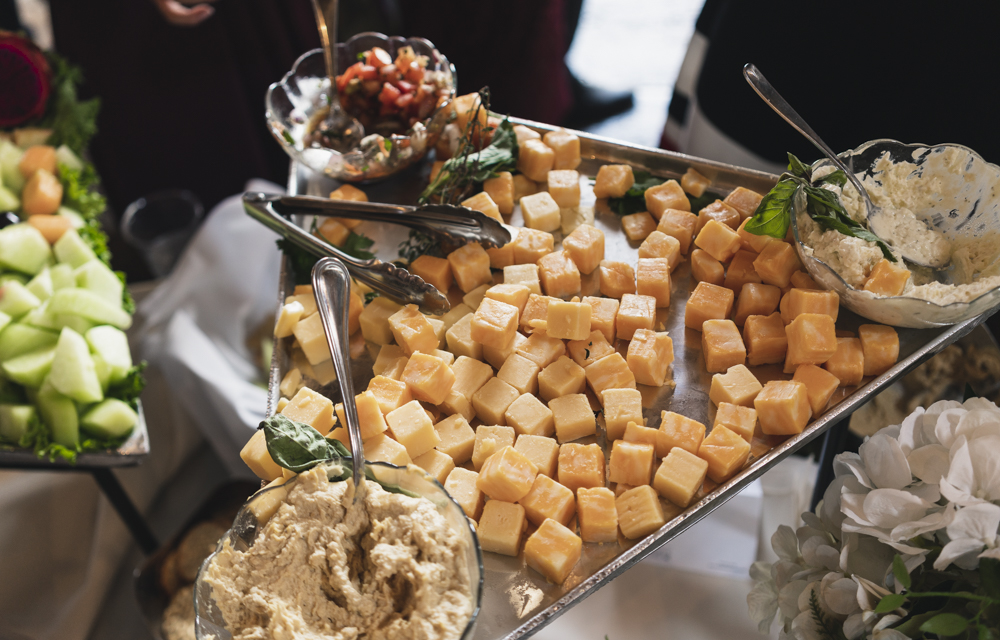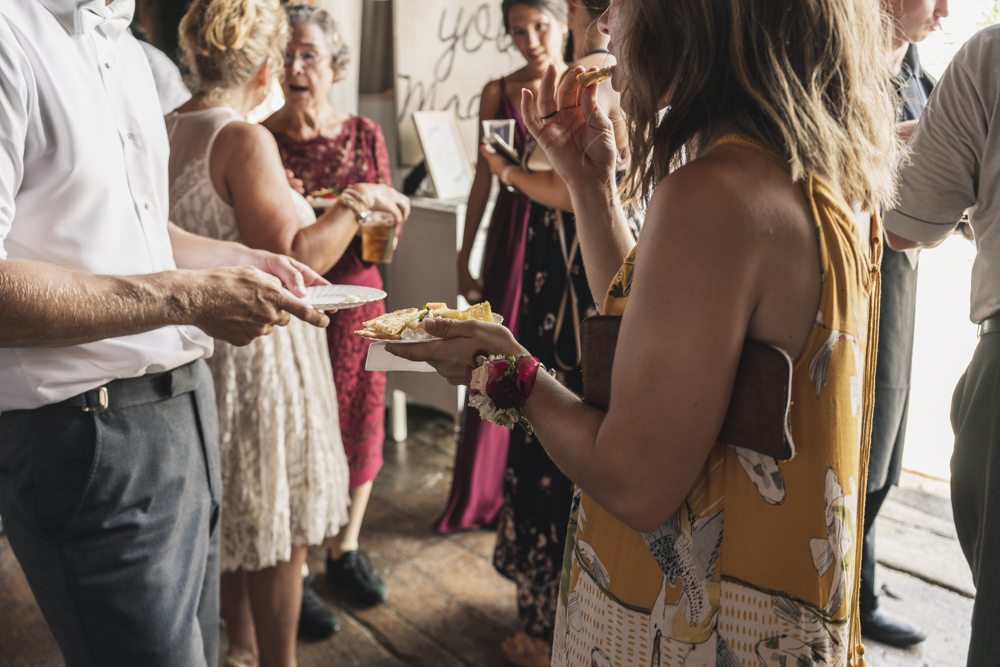 Passed appetizers included stuffed mushroom caps and bacon wrapped dates.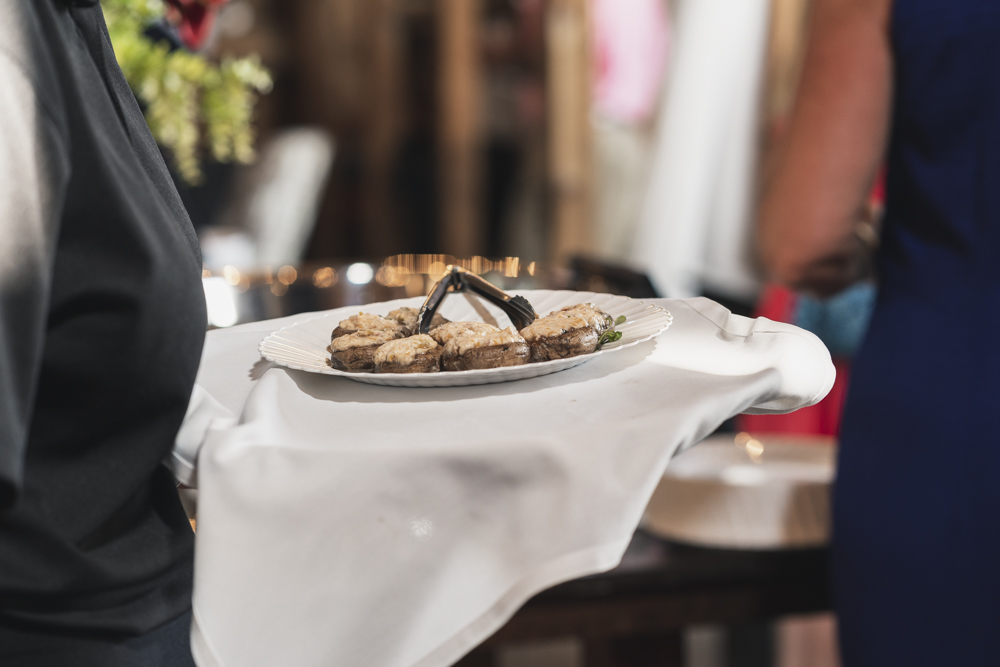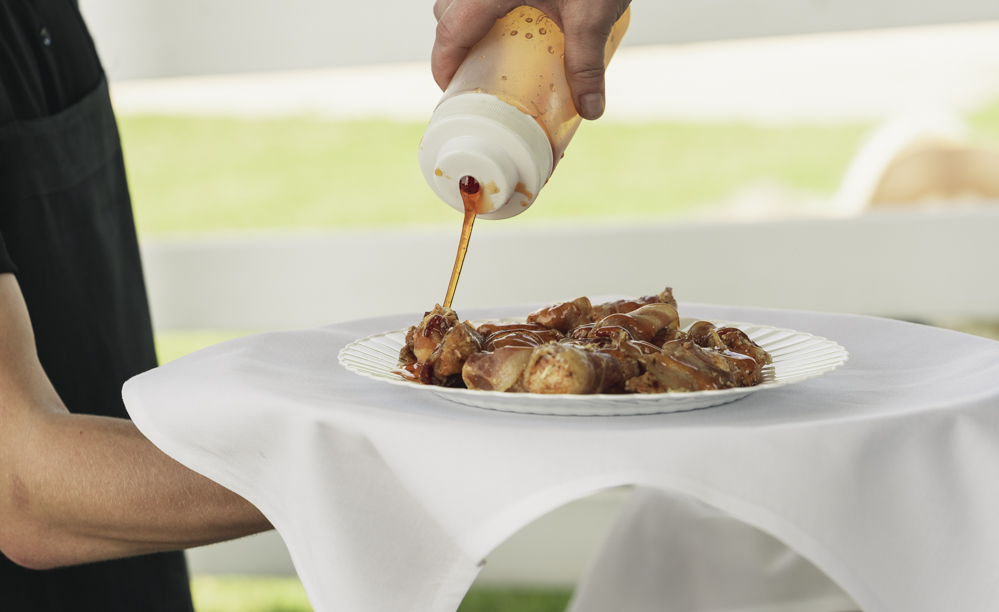 The heat didn't stop them! The happy couple arriving at the reception.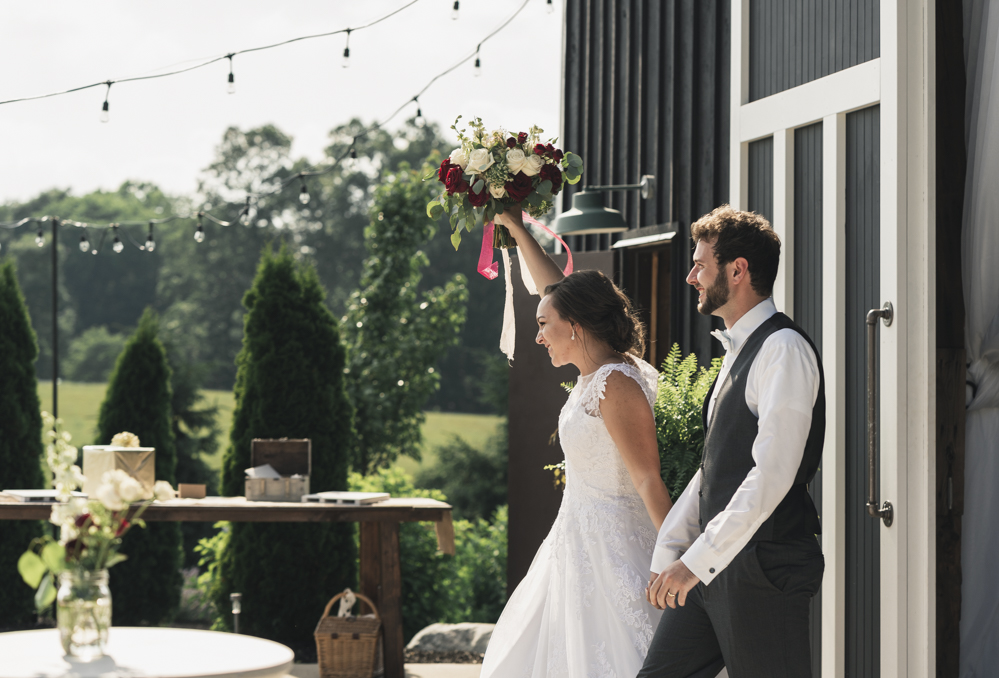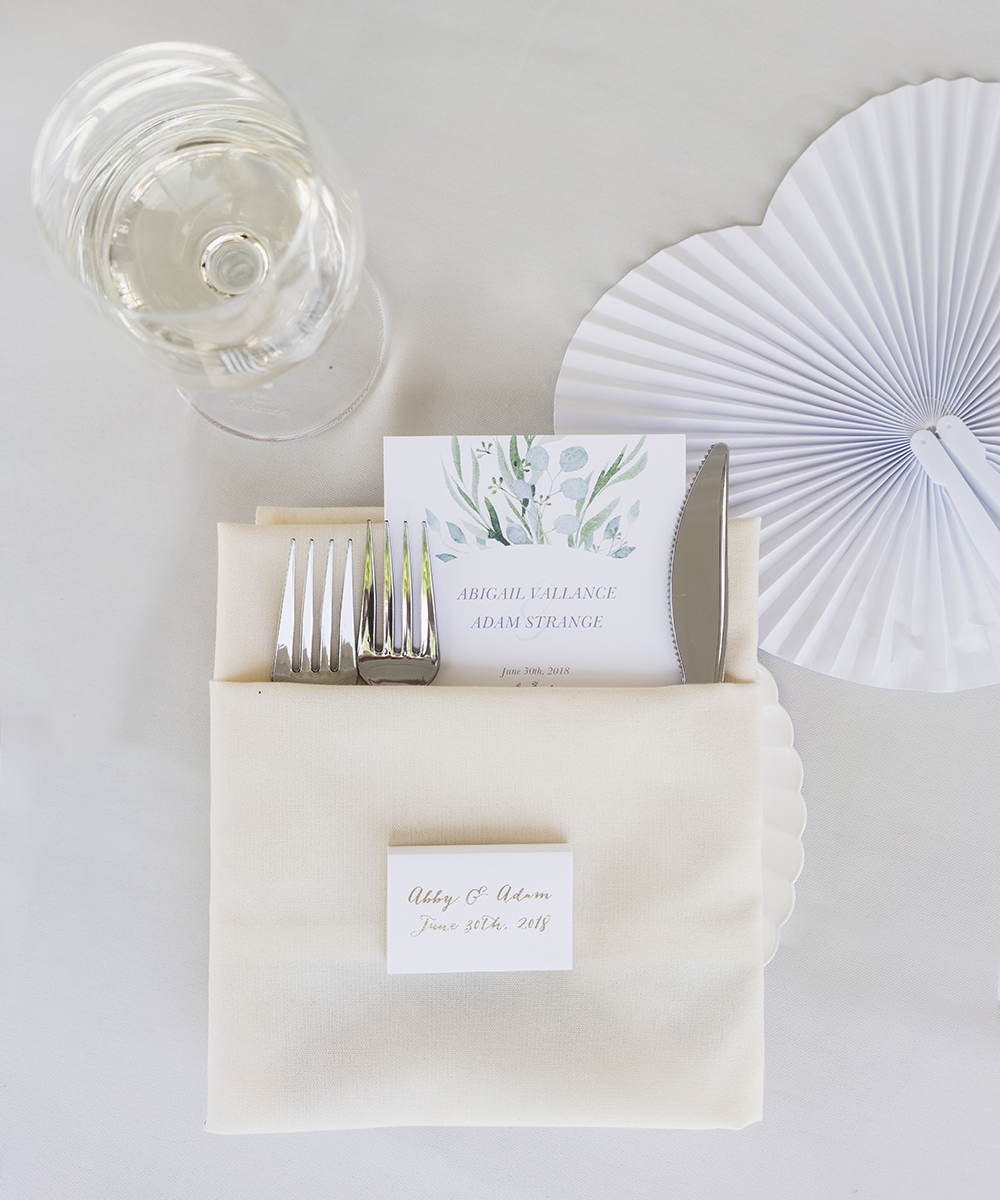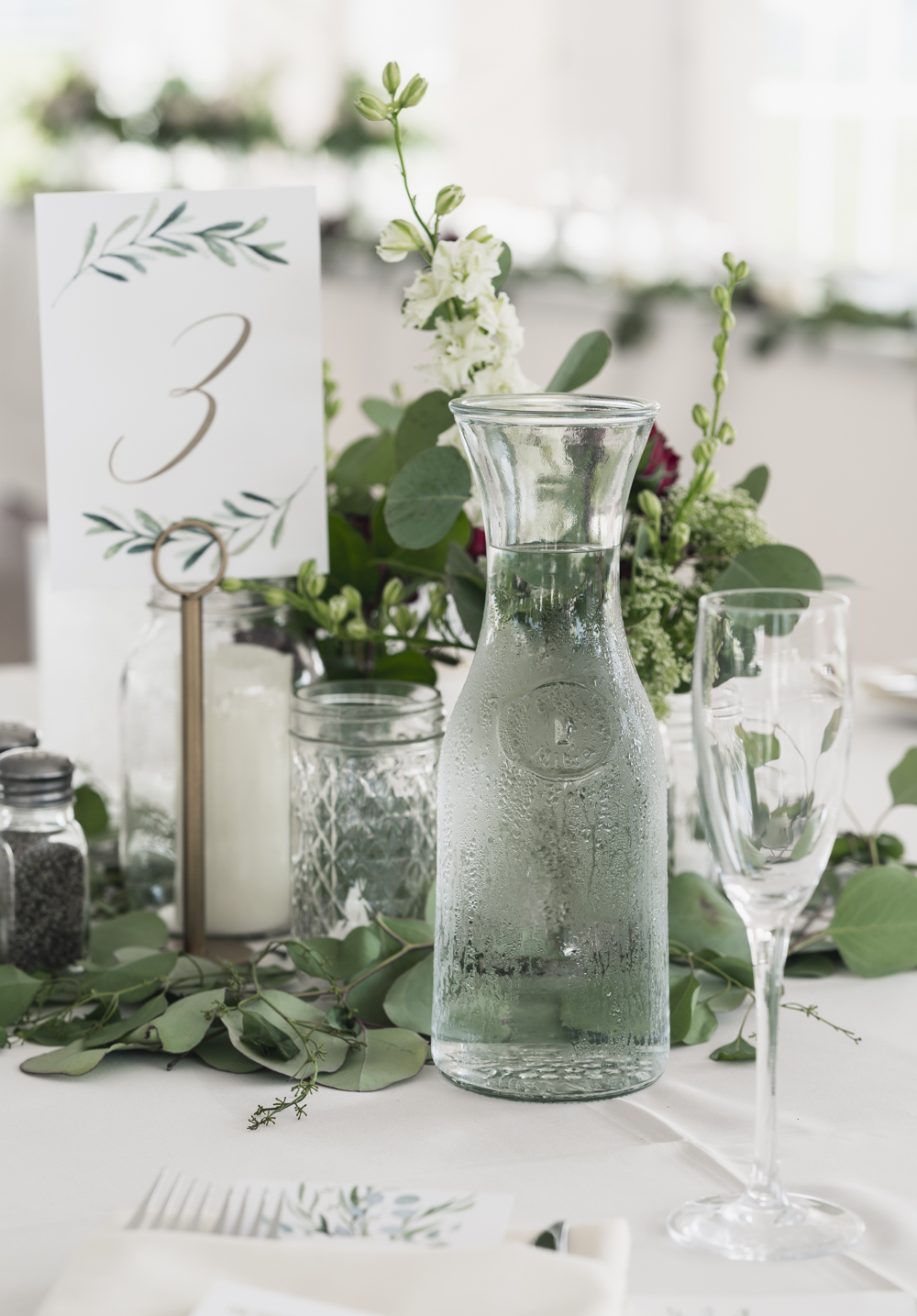 Family style salads were served to each table after the toasts.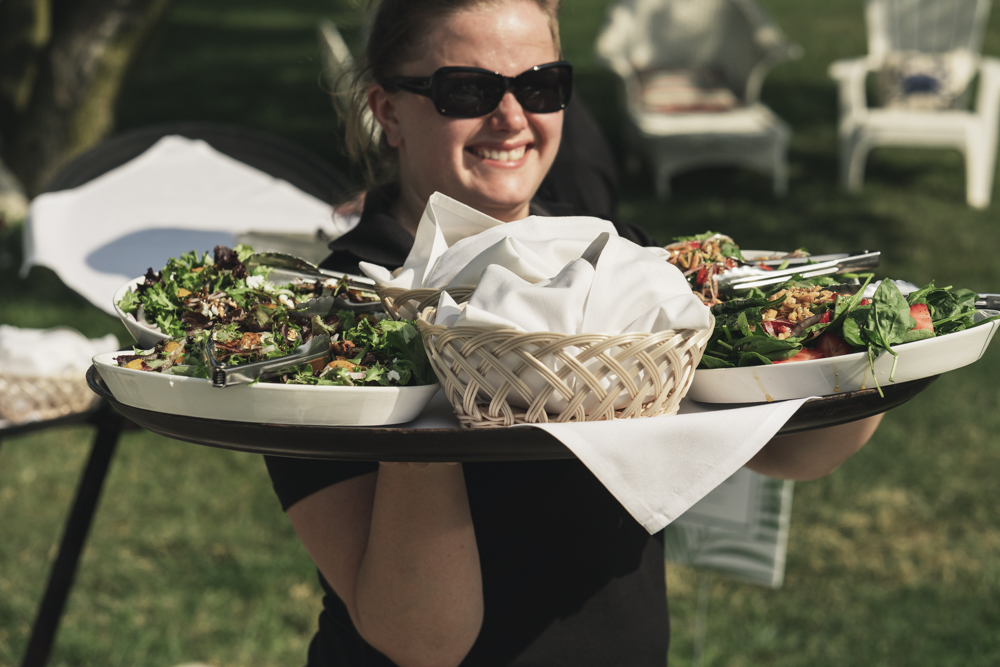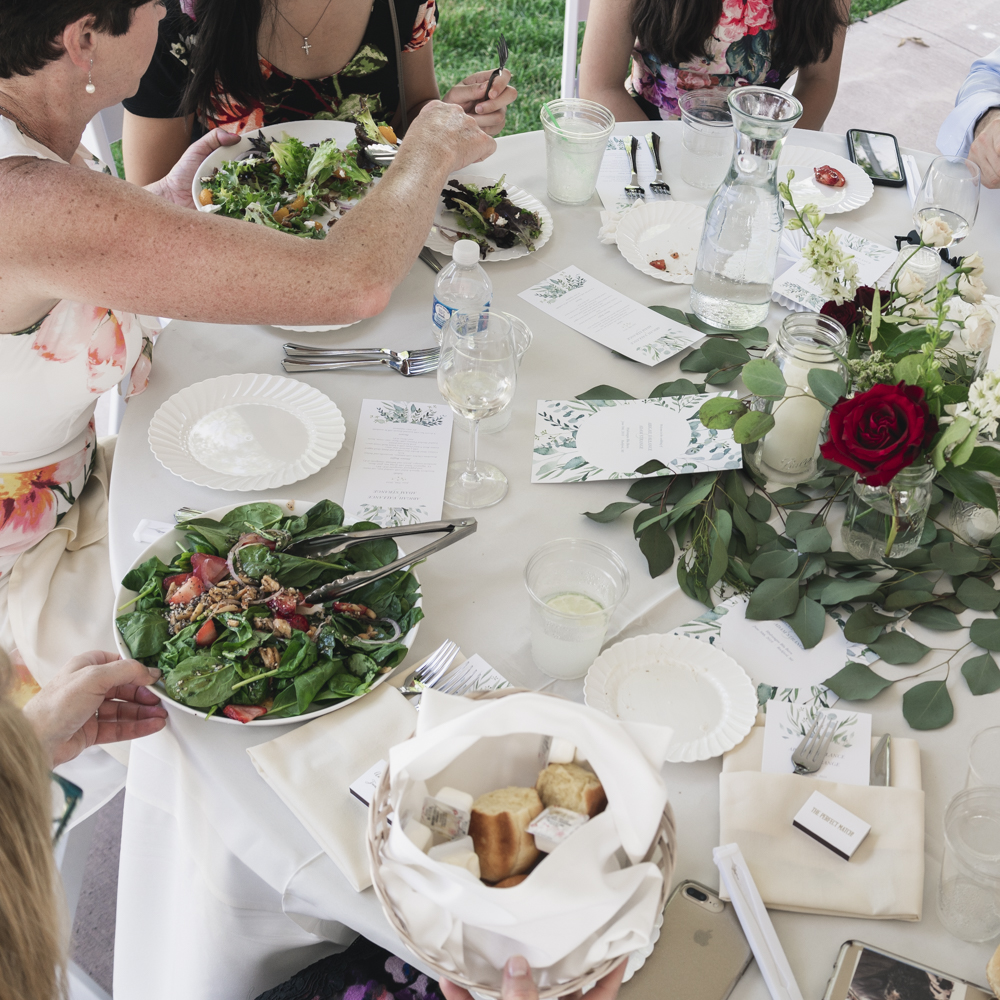 Such a beautiful setting for the buffet tables 😍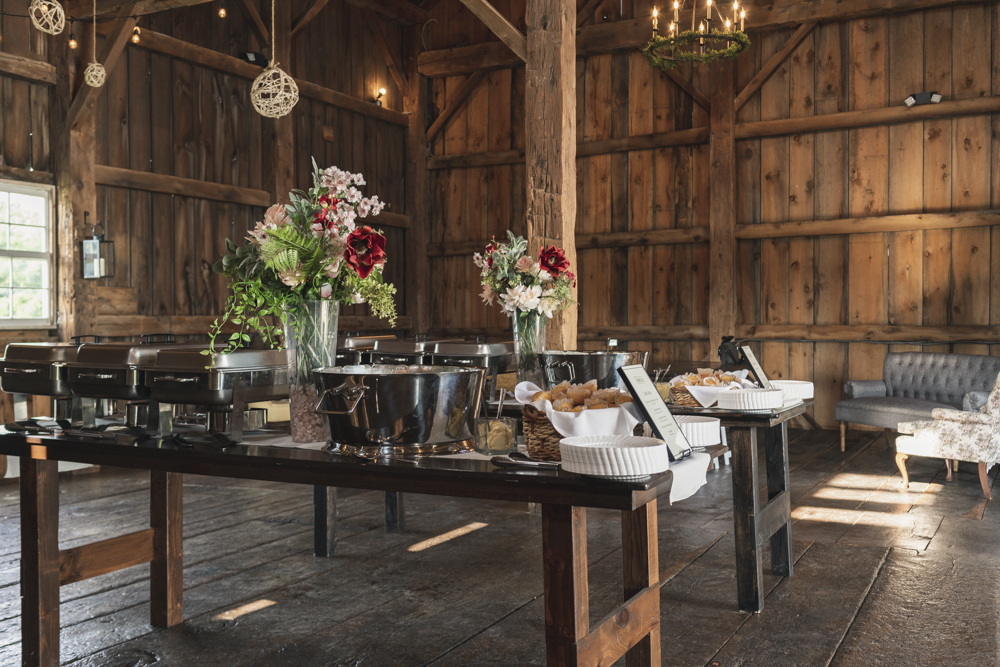 Our famous cornbread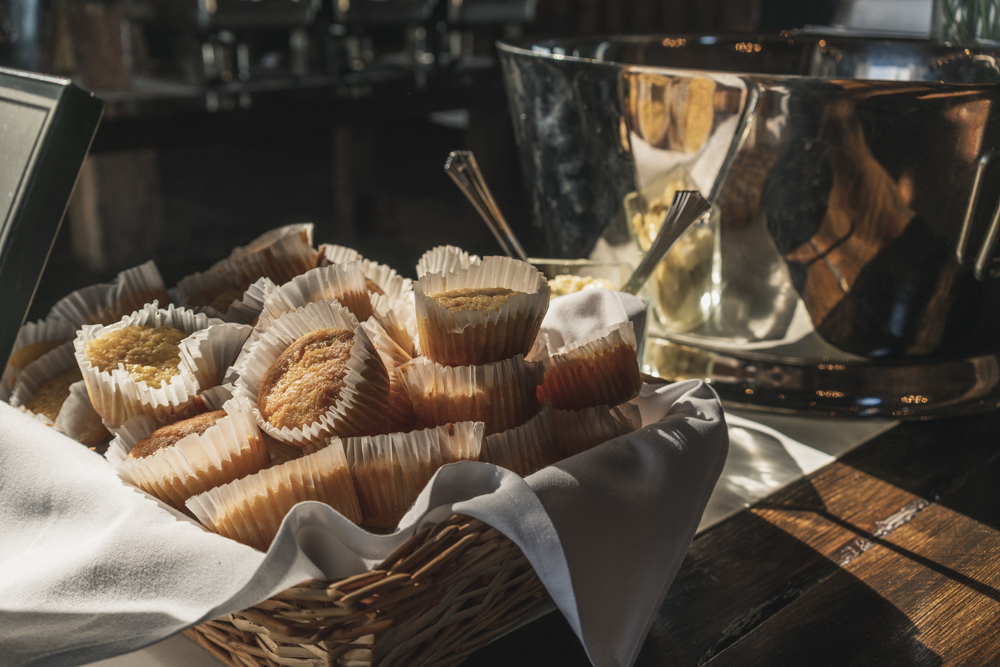 Lemon basil fennel pasta salad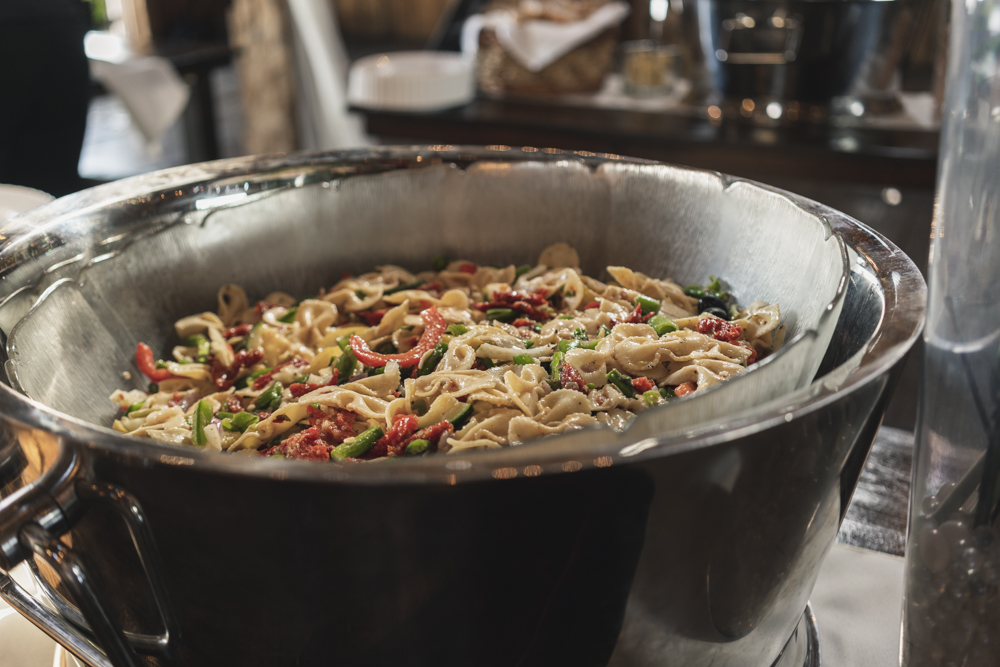 Lemon herb chicken with tomato salsa and a balsamic glaze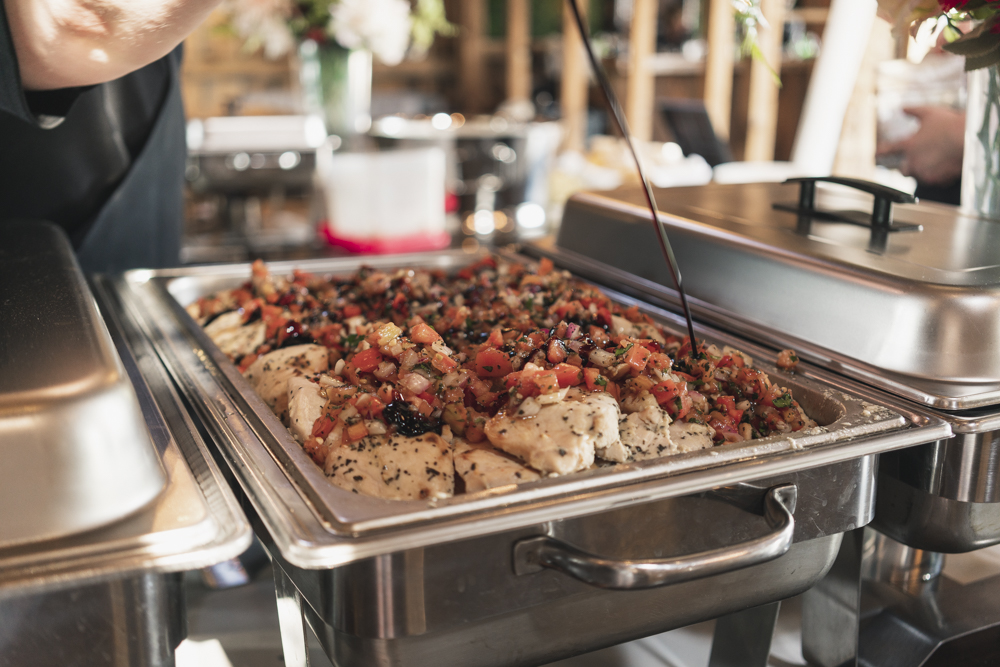 Smoked beef brisket with a Guinness stout mustard sauce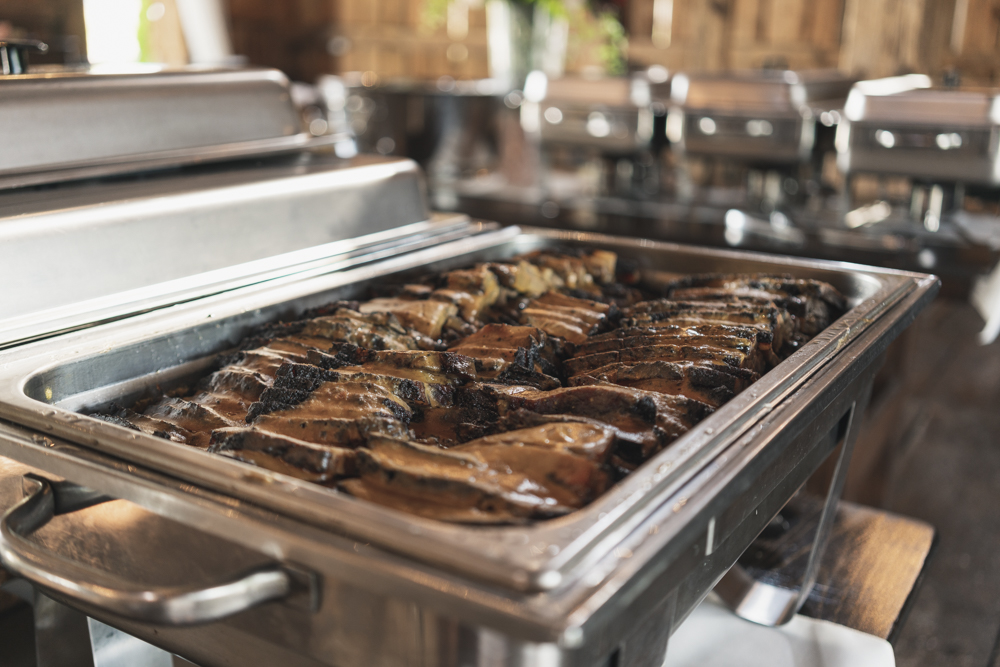 We always help the bride go through the buffet line. No chances of a spill on a white dress that way!