Summer is the perfect time for outdoor parties with a tropical twist. We loved catering this Hawaiian themed surprise birthday party. It was so much fun partnering with our client to develop a menu influenced by the islands.
Guests enjoyed guacamole and mango salsa while awaiting the arrival of the birthday boy: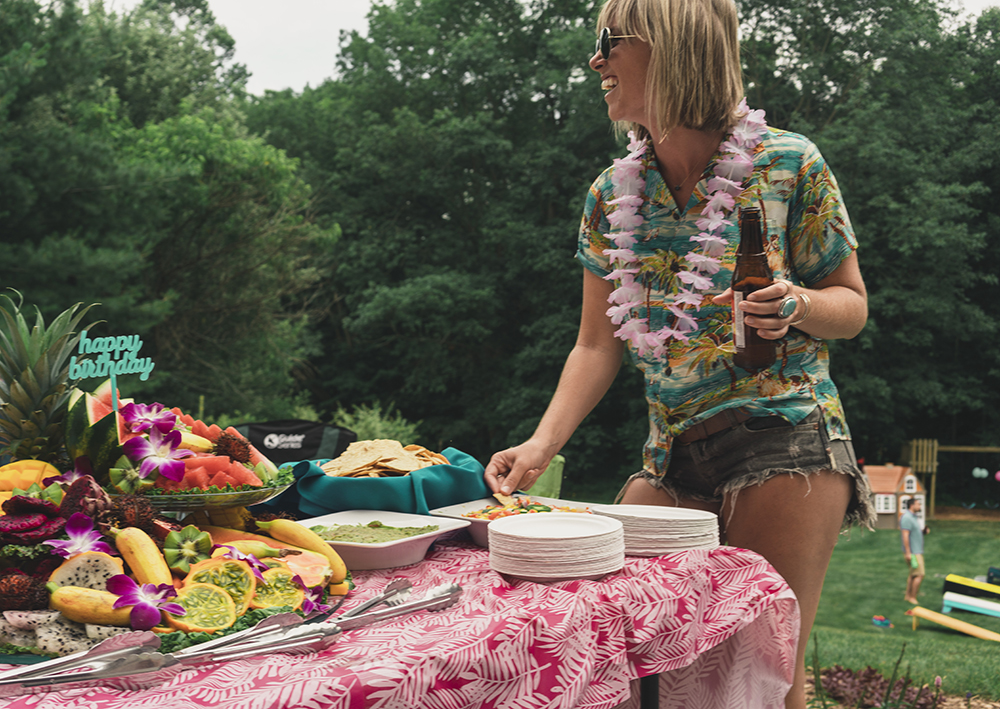 A beautiful tropical fruit display kicked off the party: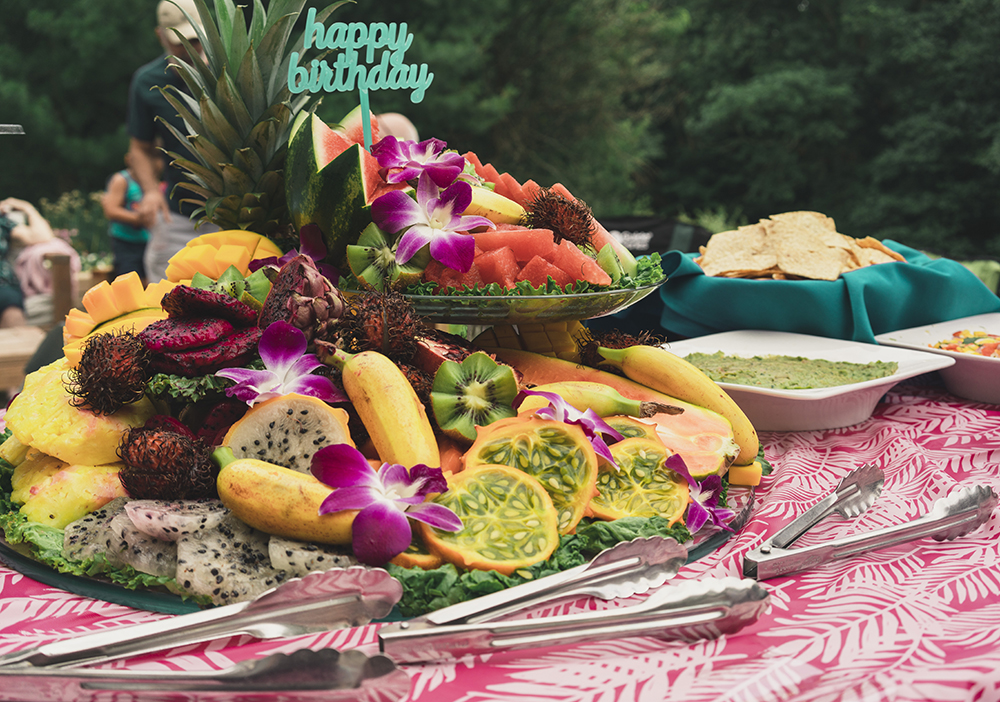 Bacon-wrapped pineapple and water chestnuts appetizers with a sweet chili dipping sauce were served: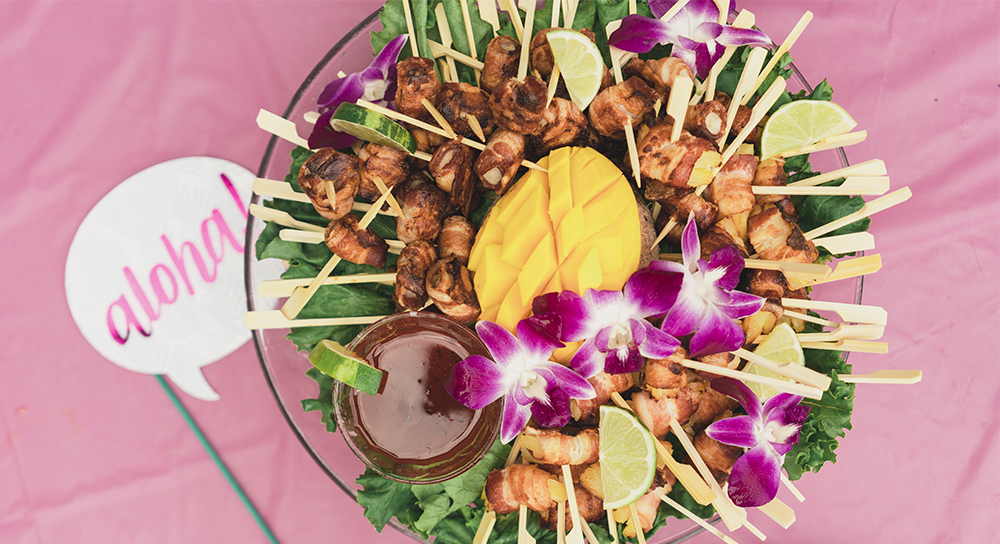 Skewered jalapeño shrimp with mango pico de gallo: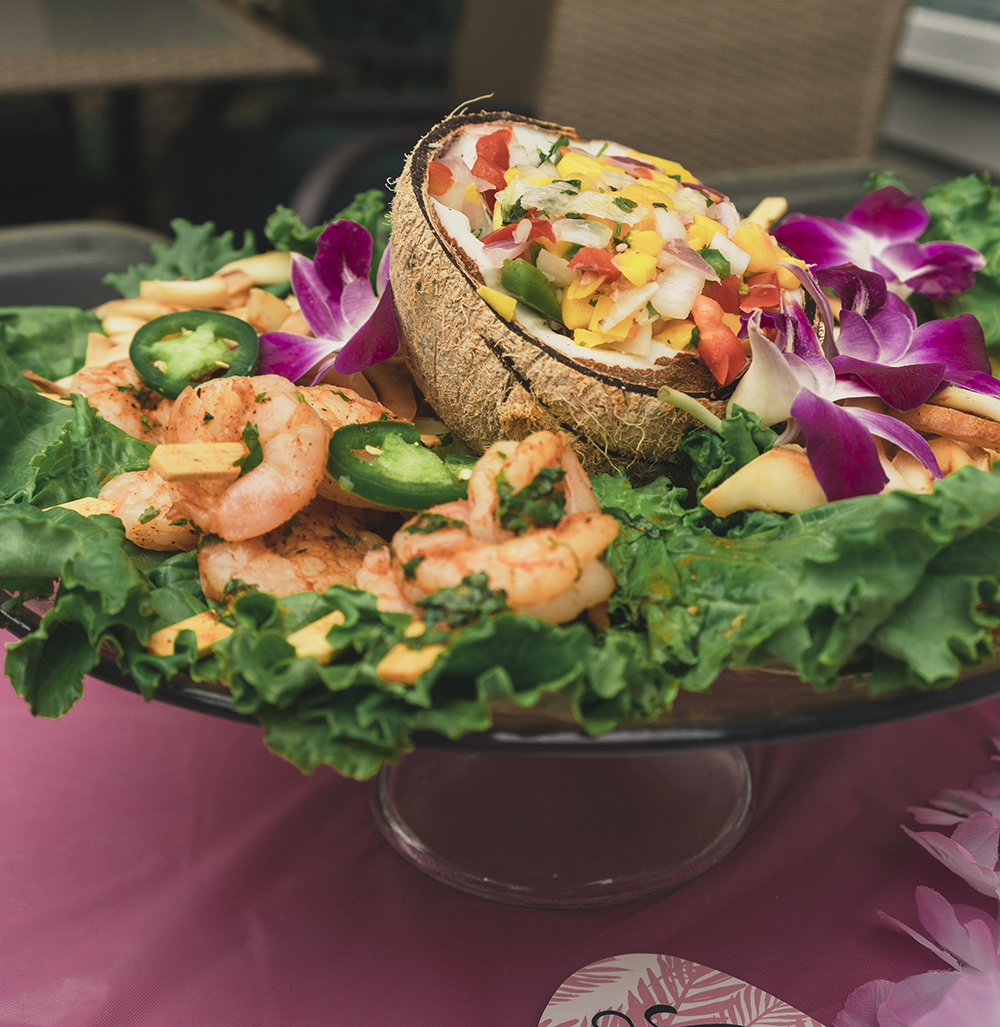 Crushed pineapple lemonade: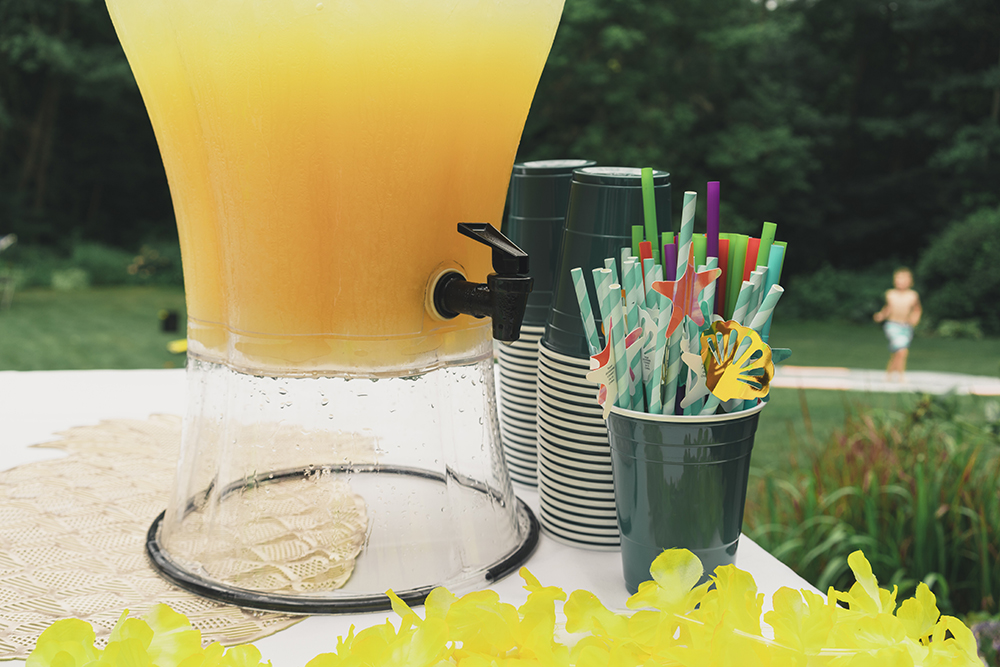 Red sangria with plenty of fresh fruit, okole maluna! (bottom's up):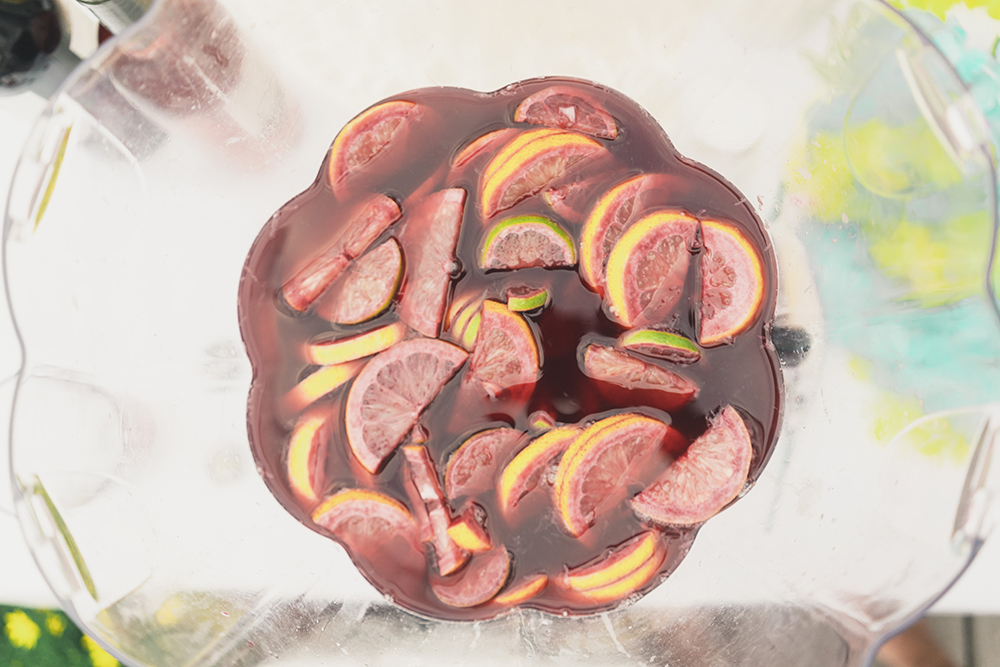 A mix of tropical themed beers on ice were provided. Kona Brewing Co.'s Fire Rock Pale Ale, Red Stripe Lager and Sierra Nevada's Tropical IPA were among guest favorites: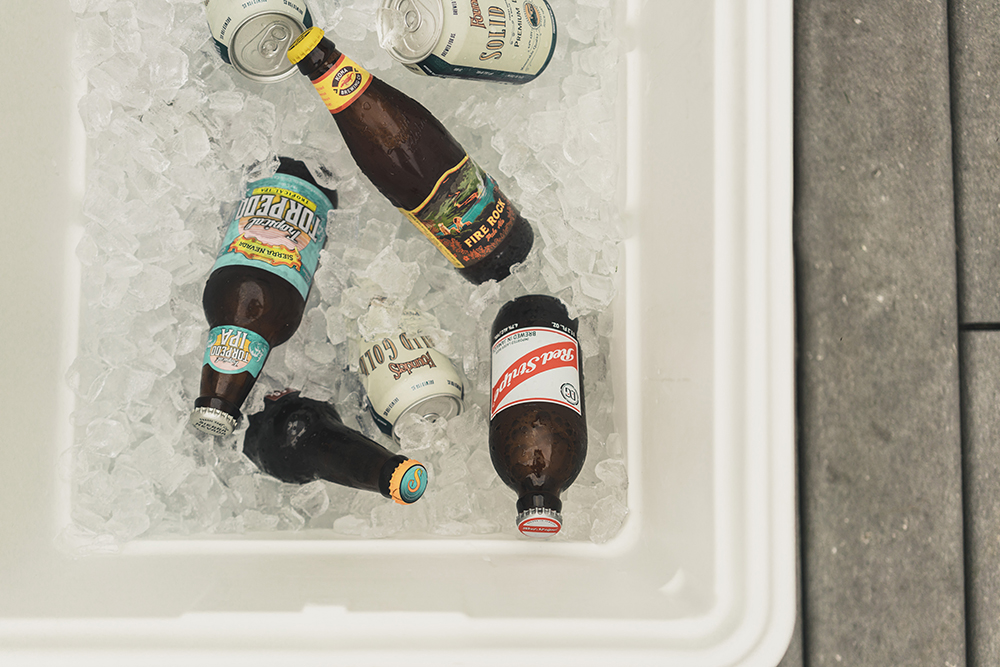 Pulled pork topped King's Hawaiian rolls: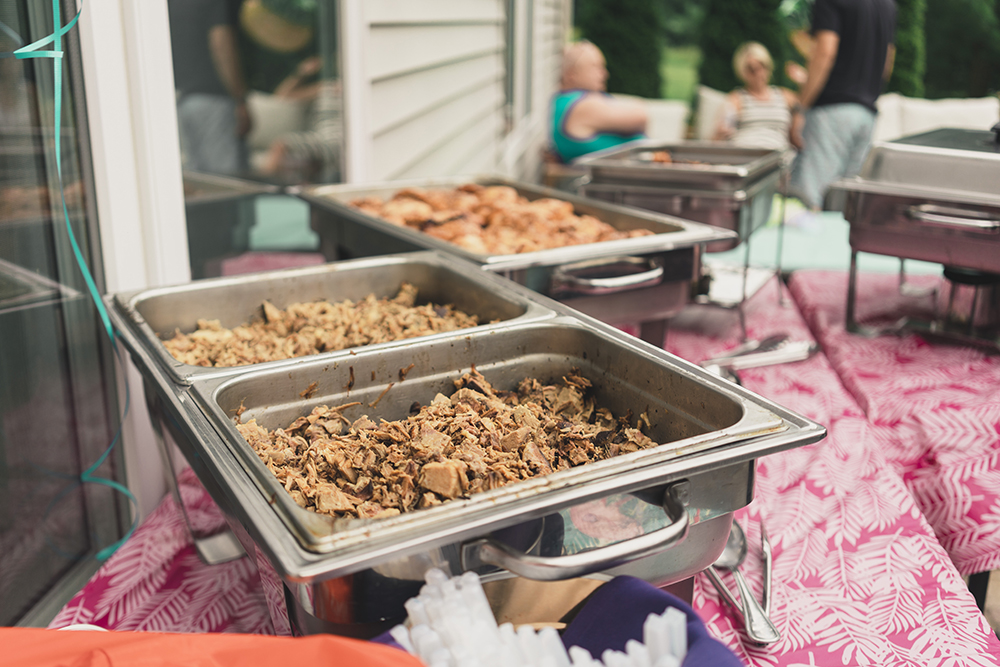 Sweet teriyaki salmon: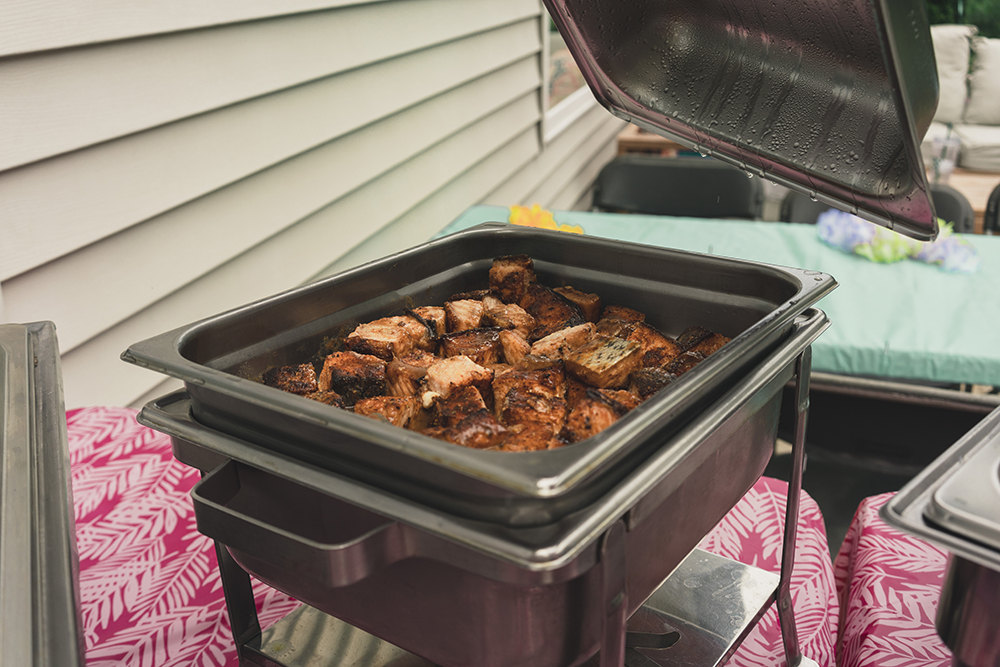 Fresh vegetable stir fry – zucchini, yellow squash, carrots, red and green bell peppers, sugar peas, celery and mushrooms, sautéed with garlic, sesame oil and soy sauce: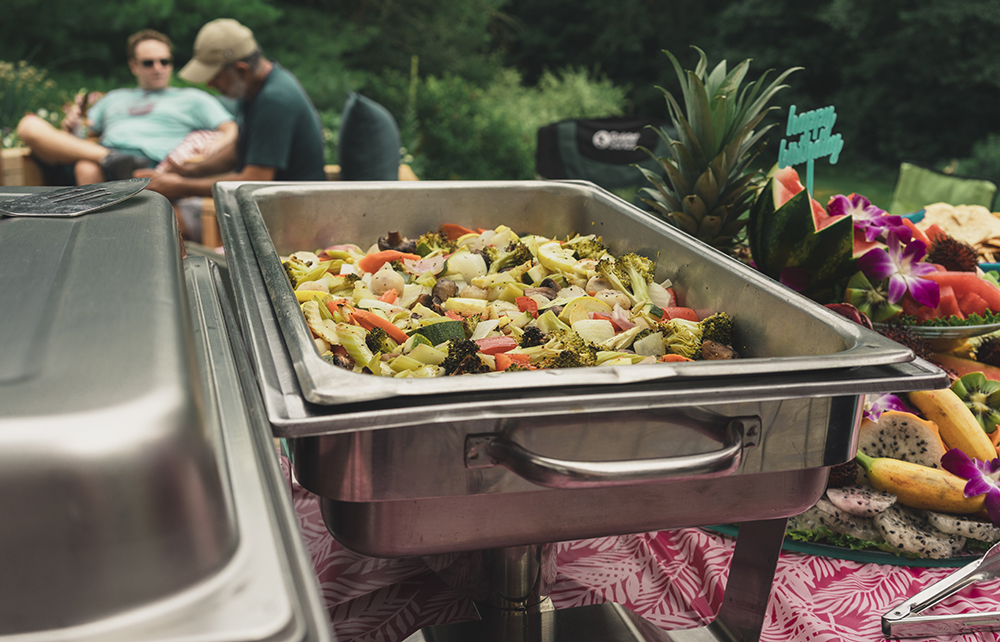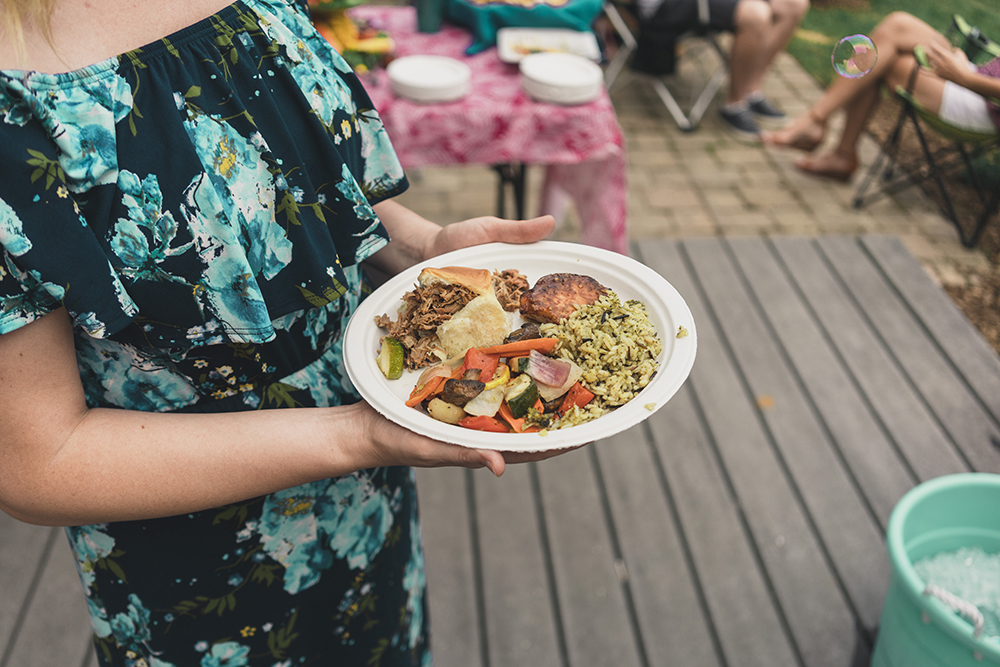 Lemon custard with graham cracker crust and whipped cream shooters were served as dessert: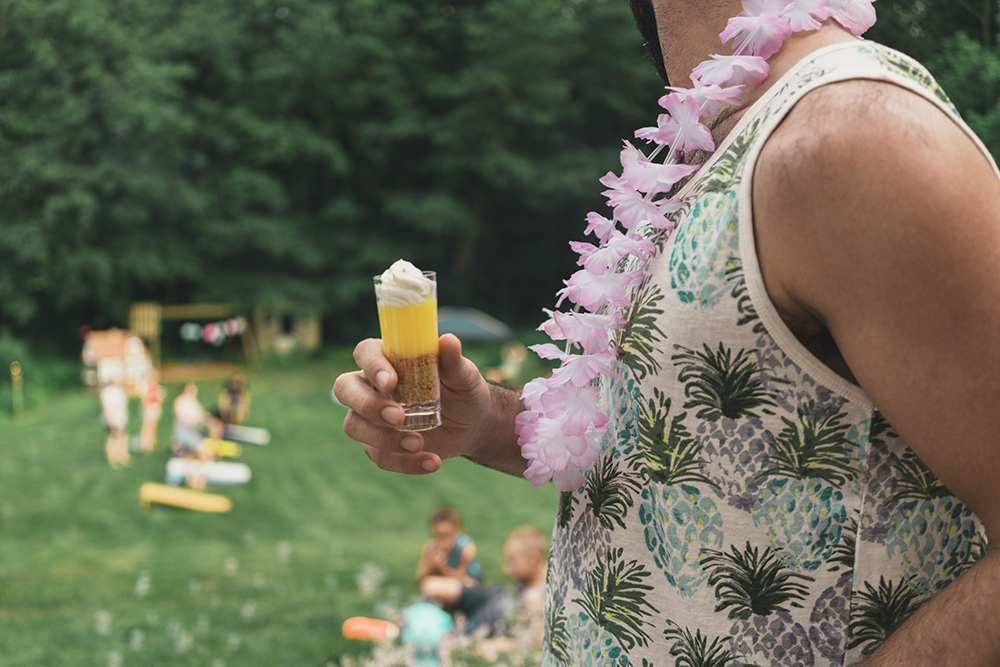 Coconut macaroons dipped in dark chocolate were a take-home favor: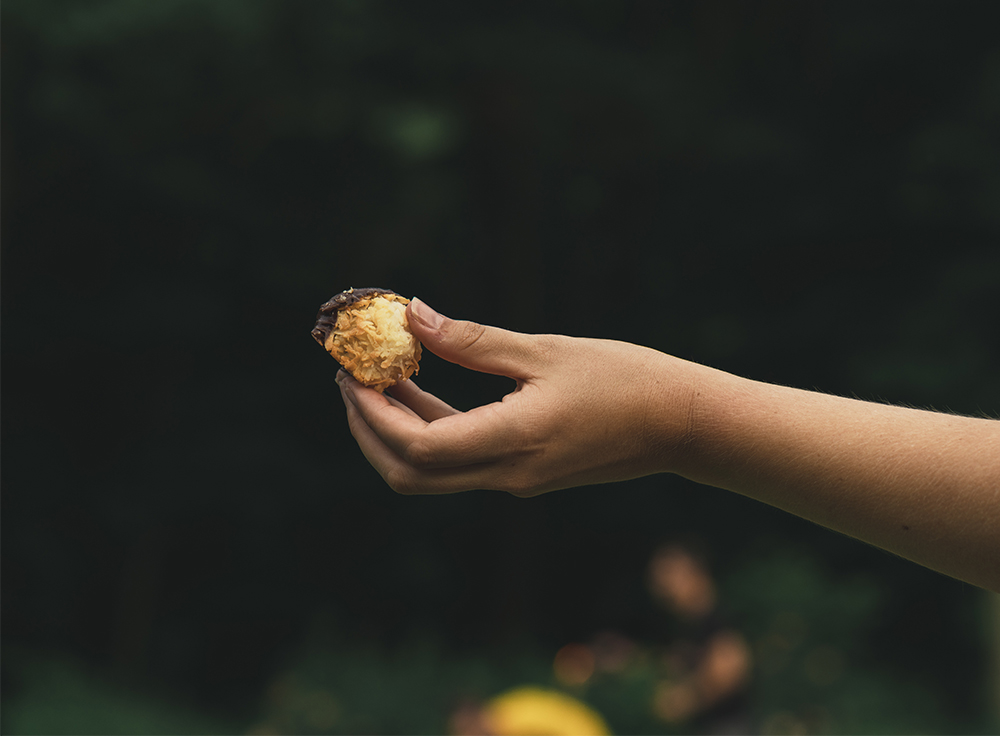 A 100 foot slip-and-slide cooled off guests!