Janell is our in-house chef extraordinaire and creator of flavor-bursting dishes. We popped into the kitchen while she was making lunch–cajun shrimp over zoodles–to talk to her about menu inspiration, what foods she's craving now and just how many cookbooks she owns.
---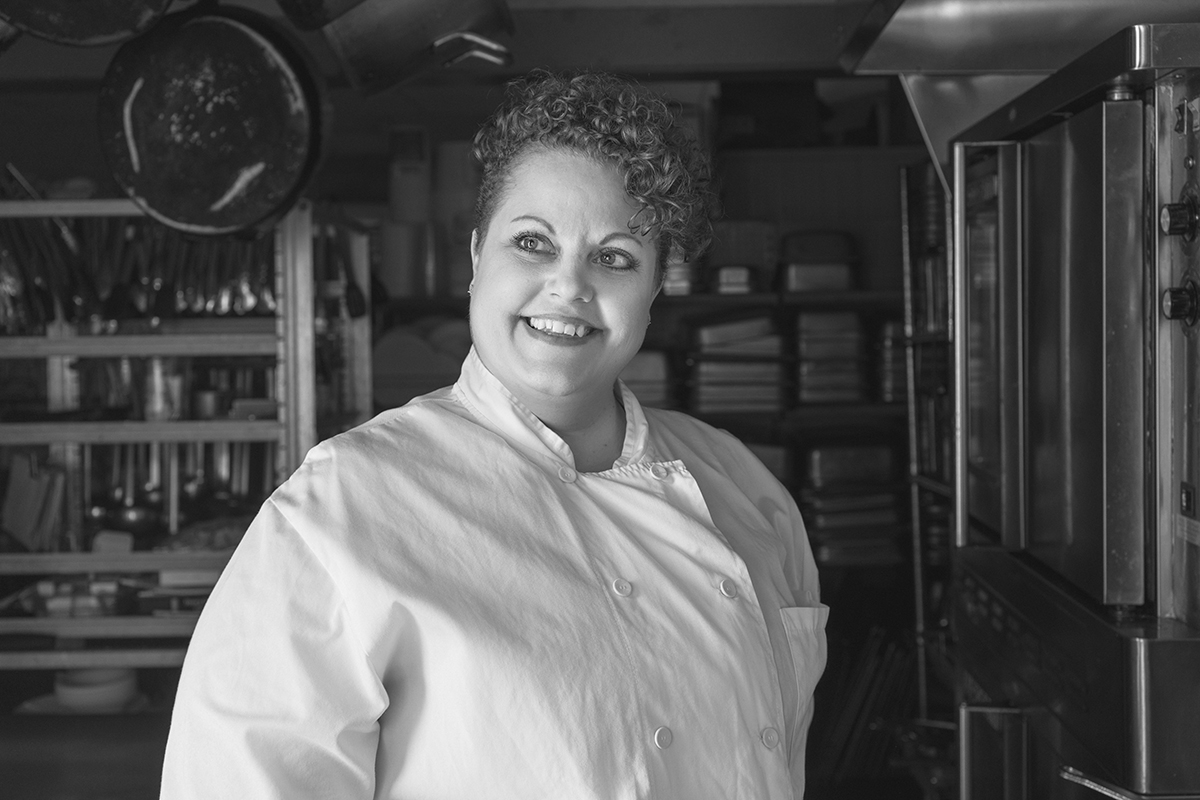 Catered Creations: When did you begin cooking?
Janell: I remember baking cookies for my class when I was in first grade. I would drag a chair up to the counter so I could bake with my mom.
CC: Ooh, what kind of cookies did you make?
J: Classic chocolate chip, can't go wrong there.
CC: It sounds like you've always enjoyed creating good food and sharing it with people. Is that why you decided to become a chef?
J: I definitely think that was part of it. I grew near our family farm, and we would make everything from scratch. We'd churn our own butter, bake bread, grow vegetables, fish and hunt. My family has always been into food, and that influenced me a lot.
Later in life, I was working in Pennsylvania for Peter Sontheimer, his father owned Cuisinart. He owned a restaurant, deli, and bakery. This is really where I got to experience and learn different cooking techniques. I started as a part-time worker in the deli, but because I showed interest in cooking and baking, I then began baking the bread. Then, cake decorating. Then, in the restaurant. My skills continued to grow as I continued to show interest. I moved back to Grand Rapids and worked in various kitchens here. Then, after some time, I joined the navy and was a chef for the entire crew.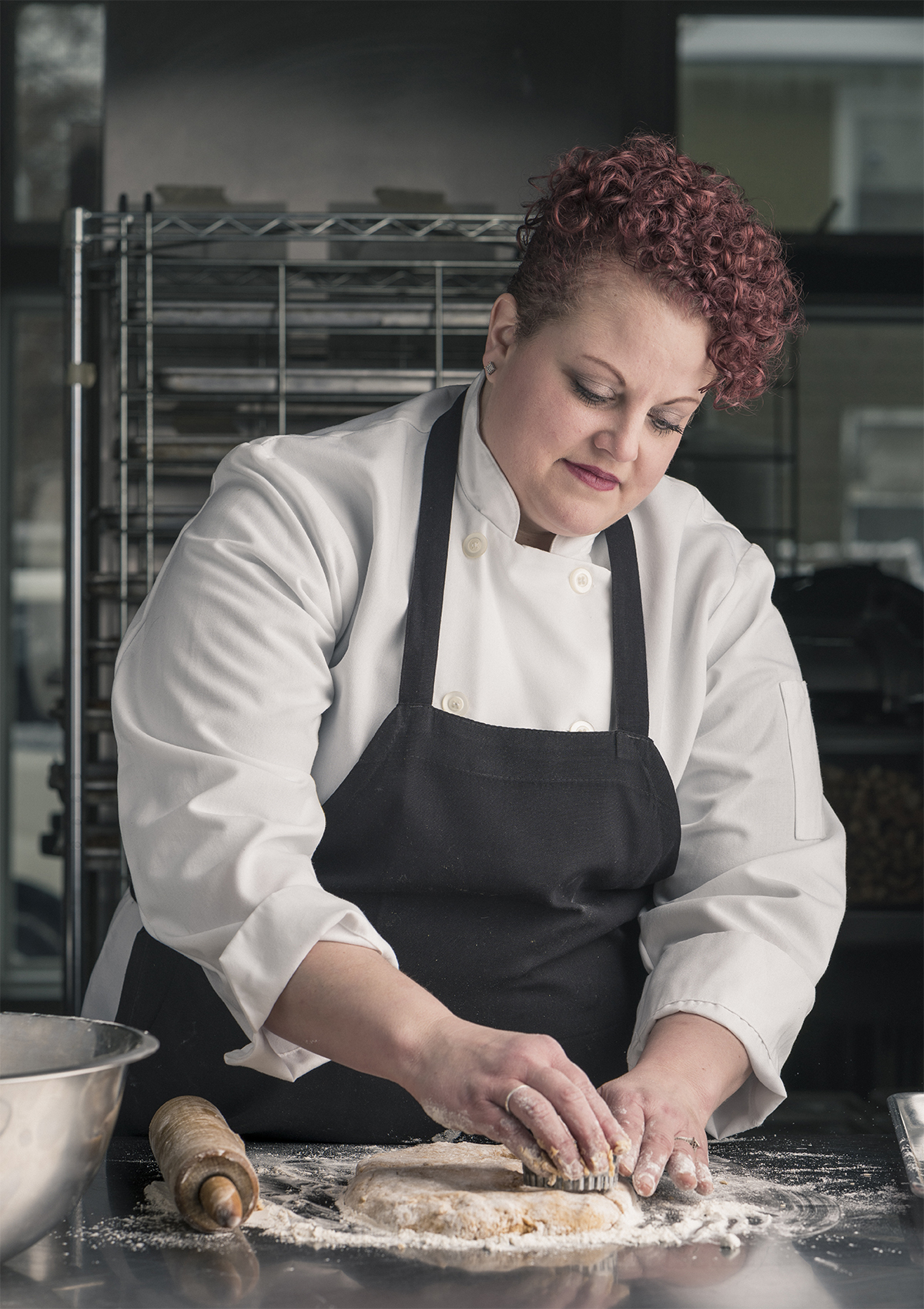 CC: What do you love about catering?
J: I get to be creative with the menu. In restaurants, the menus are set. But at Catered Creations, we are able to customize the order for every event to make the most fitting menu. I love the freedom that comes with that; brainstorming new recipes, working with clients' wants, focusing on the art side of food. Presentation, plating, and especially tastings are where I get to show off what I can do in the kitchen.
CC: How do you work with a client when deciding on a menu?
J: I love partnering with our clients, it's such a teaching tool for me! Everyone has their own tastes and preferences. My goal is to creatively meet all their needs in an unexpected way.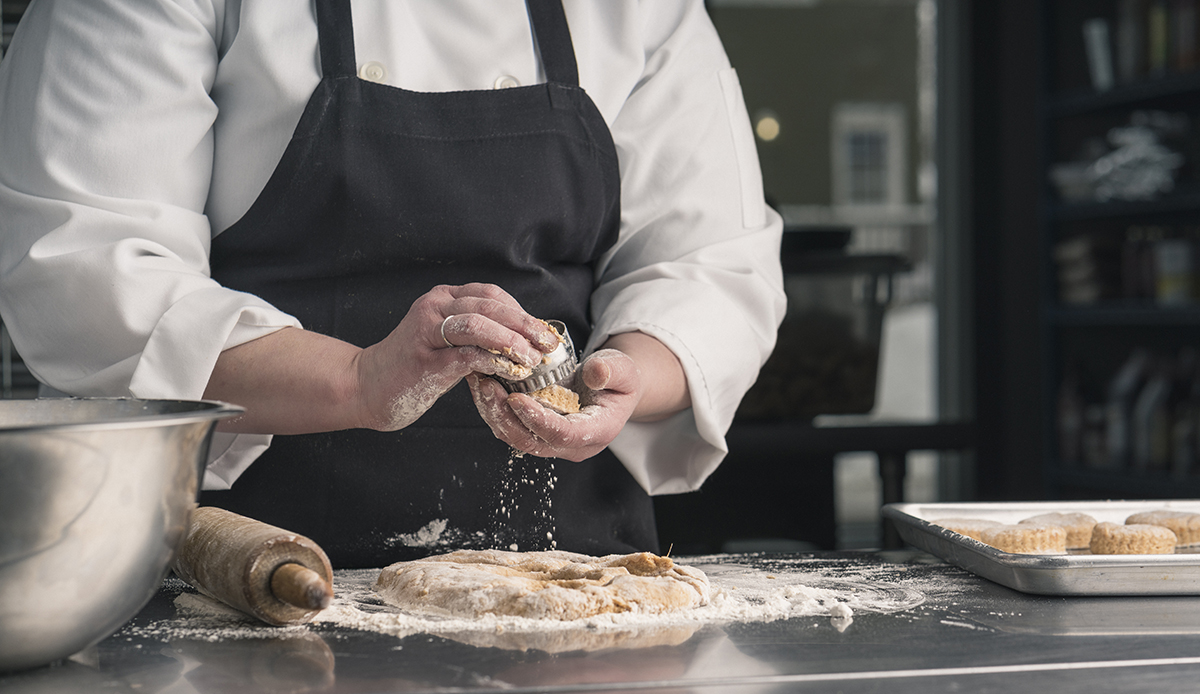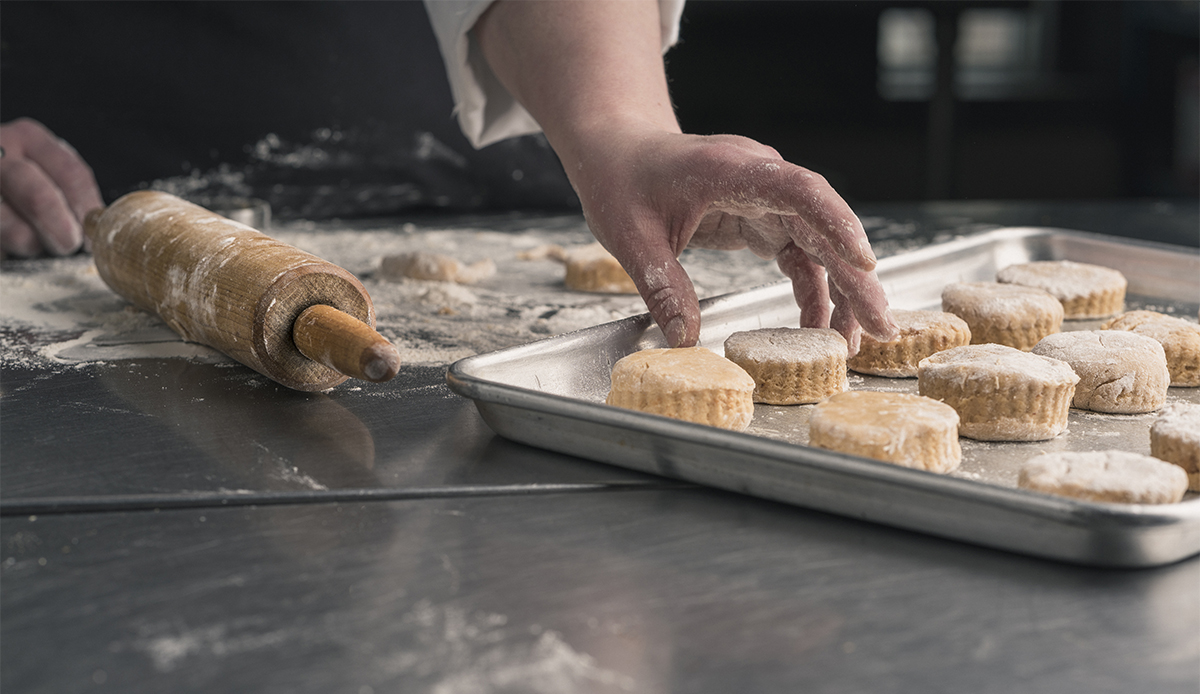 CC: Where do you draw your inspiration from when creating a menu?
J: Past dining experiences and reading old cookbooks.
CC: Real talk, how many cookbooks do you have?
J: Oh, for sure over 50. I don't read books, I read cookbooks. I also look online for current food trends. I use recipes as a guide and put my own twist on it.
CC: Do you have a favorite cookbook?
J: Yes, but it's not in publication anymore. It was from my mom's work. She used to work for the Michigan Bulb Company. I think the reason I like it so much though is because it has a lot of my mom's best recipes in there.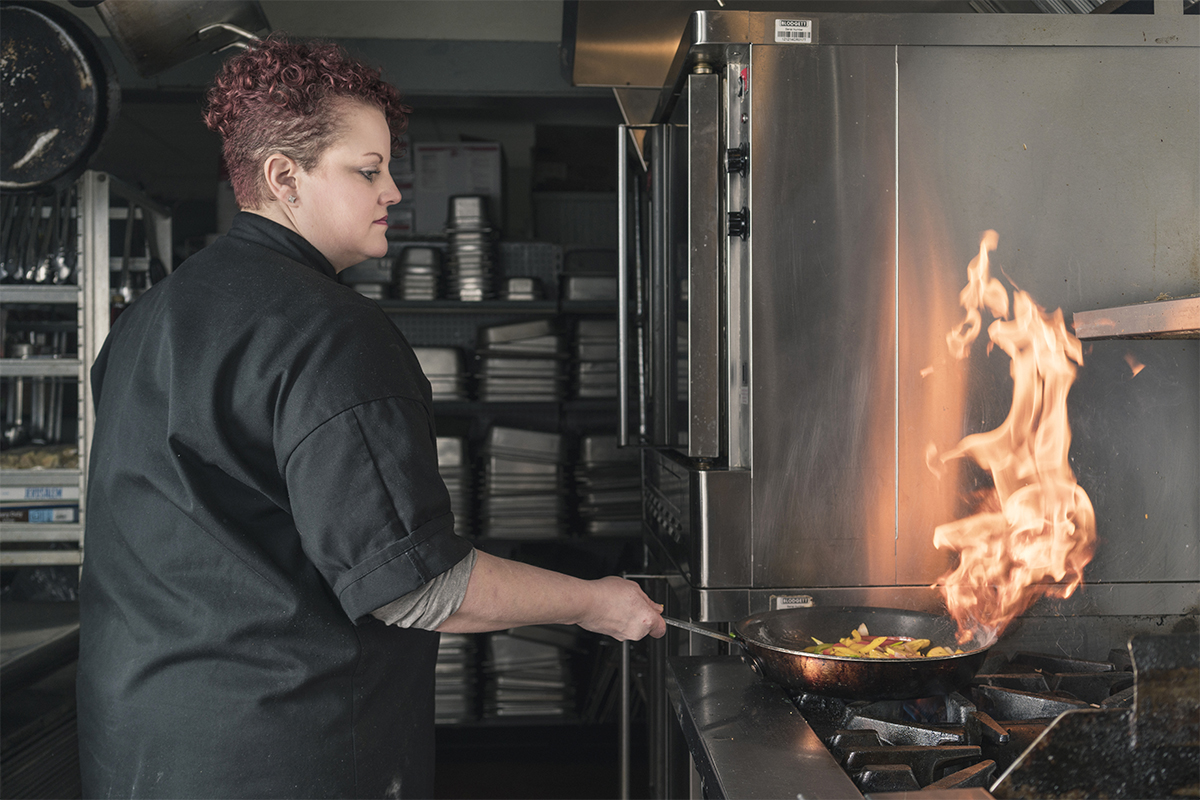 CC: What are the top 5 ingredients you love to cook with?
J: Oh my goodness, you're going to laugh at me. Ok, butter and heavy cream – fat is flavor. Pork belly because it's so versatile. Flat leaf parsley because it's so fresh and tastes almost grassy. Not curly parsley, but flat leaf. And garlic, garlic is in everything.
CC: Is there a food that you hate?
J: Bologna and pretty much any over-preserved lunch meat.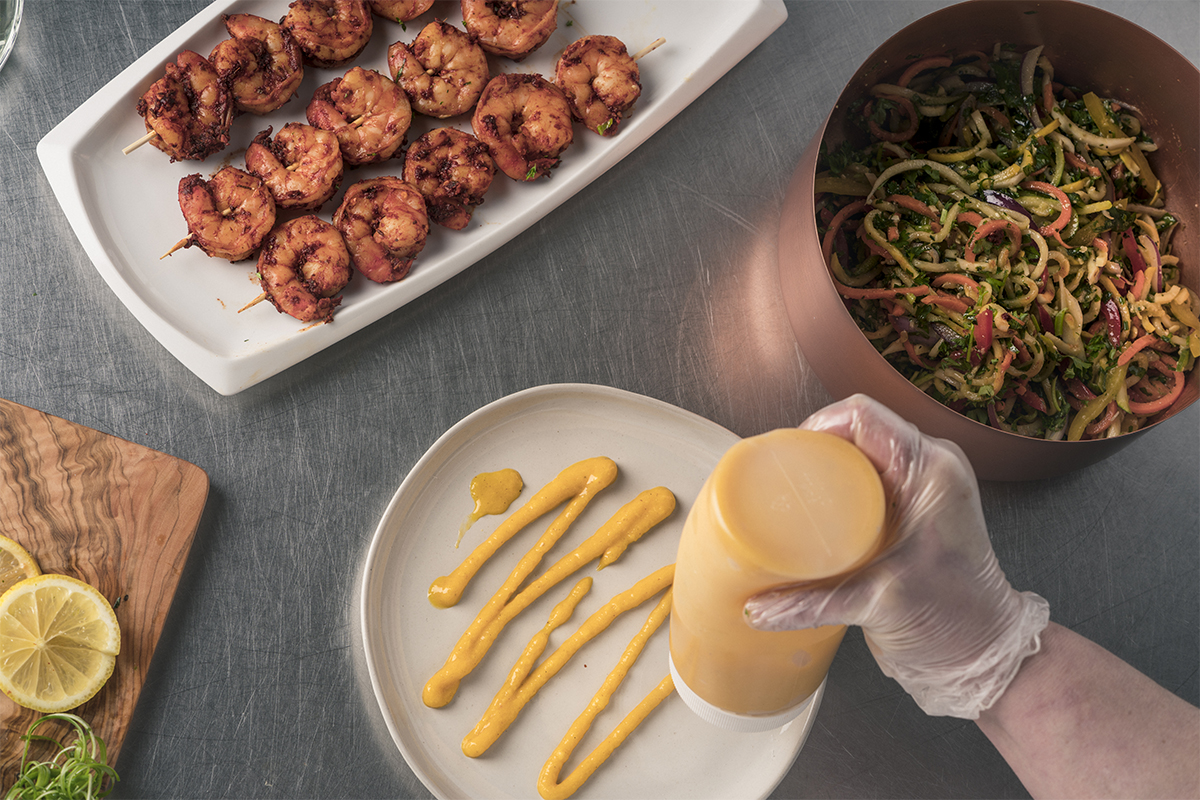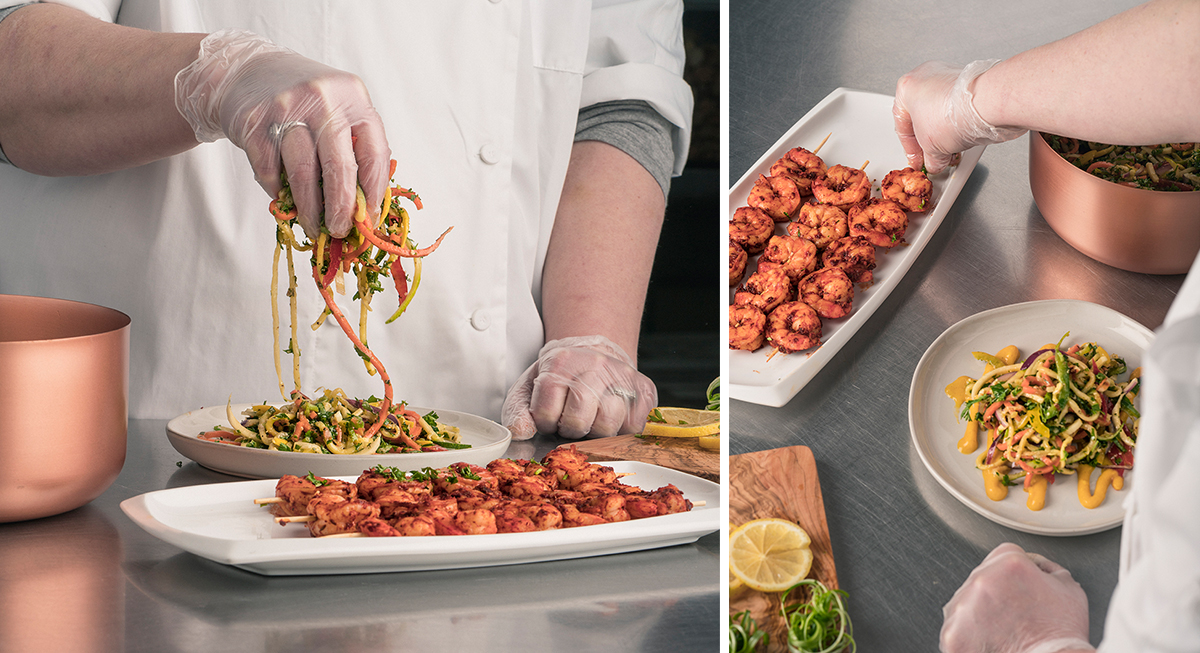 CC: What foods are you craving the most right now?
J: Anything Middle Eastern, I'm obsessed with it. I love the spices. They're bold and warming and savory.
CC: What kind of ethnic food do you think is underrated right now?
J: I think Indian food is underrated, and people should definitely explore it more.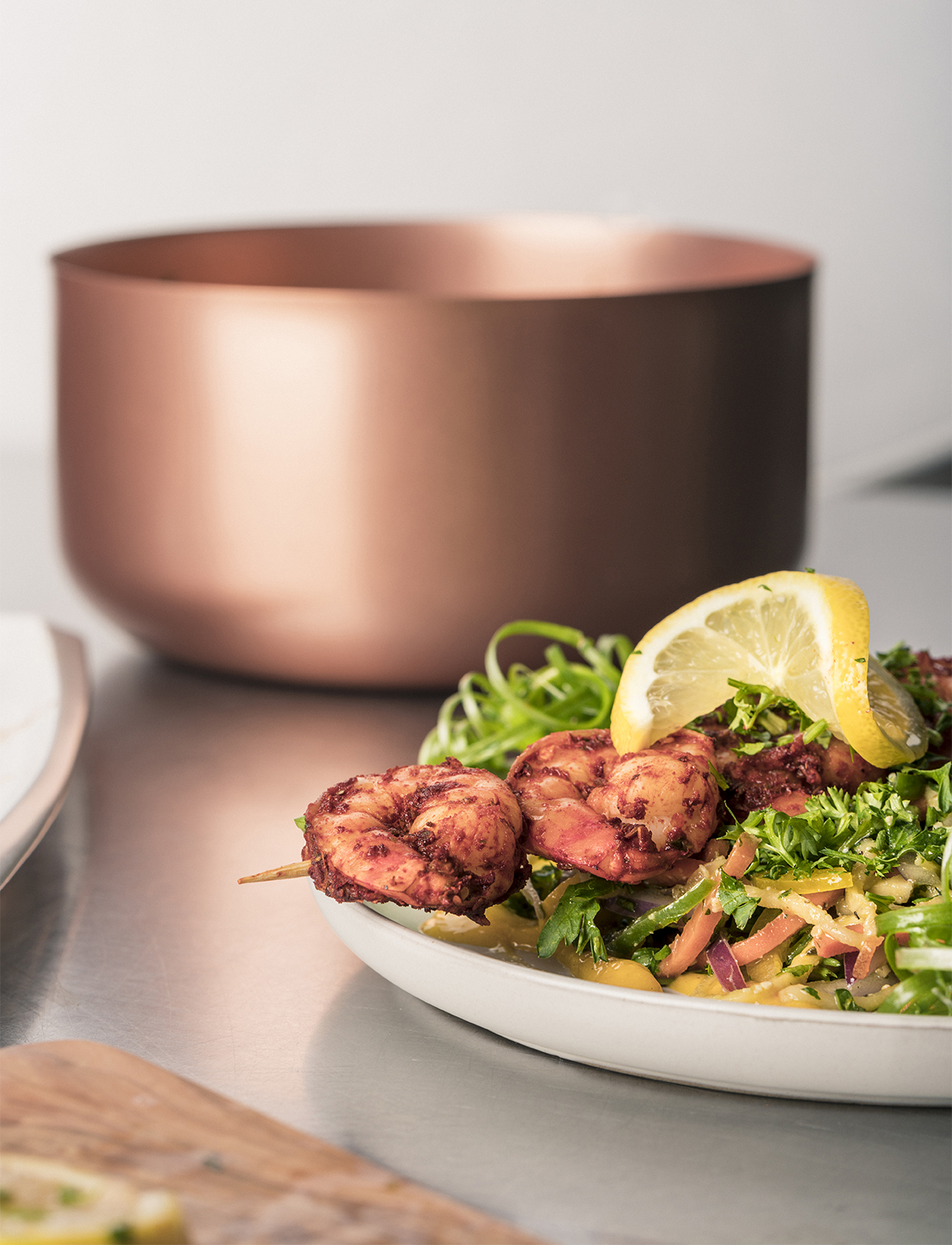 CC: Do you have a favorite restaurant in Grand Rapids?
J: I don't have just one. I like specific items from a variety of restaurants. The best things I've eaten in Grand Rapids as of late are croissants at Wealthy Street Bakery and bone marrow at Butcher's Union. I do have a favorite chef though–Jenna at Amore Trattoria. I love her dinner and pairings parties.
CC: Who are some other chefs you are inspired by?
J: I really like Anthony Bourdain and Andrew Zimmerman. They're journalists at heart in the way they write about food and they're so daring. They explore the culture of food and that's what draws me to food: people's culture. I love to ask, what are you eating when you're together as a group? Food brings people together and that knowledge is how I inspire myself. I love to see and experience how other people eat, and what they eat.
CC: Are you able to do that much?
J: When I was in the Navy, I traveled to France, Spain, Italy, Israel, Malta, Sylvania, Crete, and Greece. I got to experience a lot of different cultures and cuisines. Now, I try and travel somewhere new at least once a year. Last year was Mexico and Jamaica. I'm hoping my next spots are Lisbon, Portugal and Hawaii.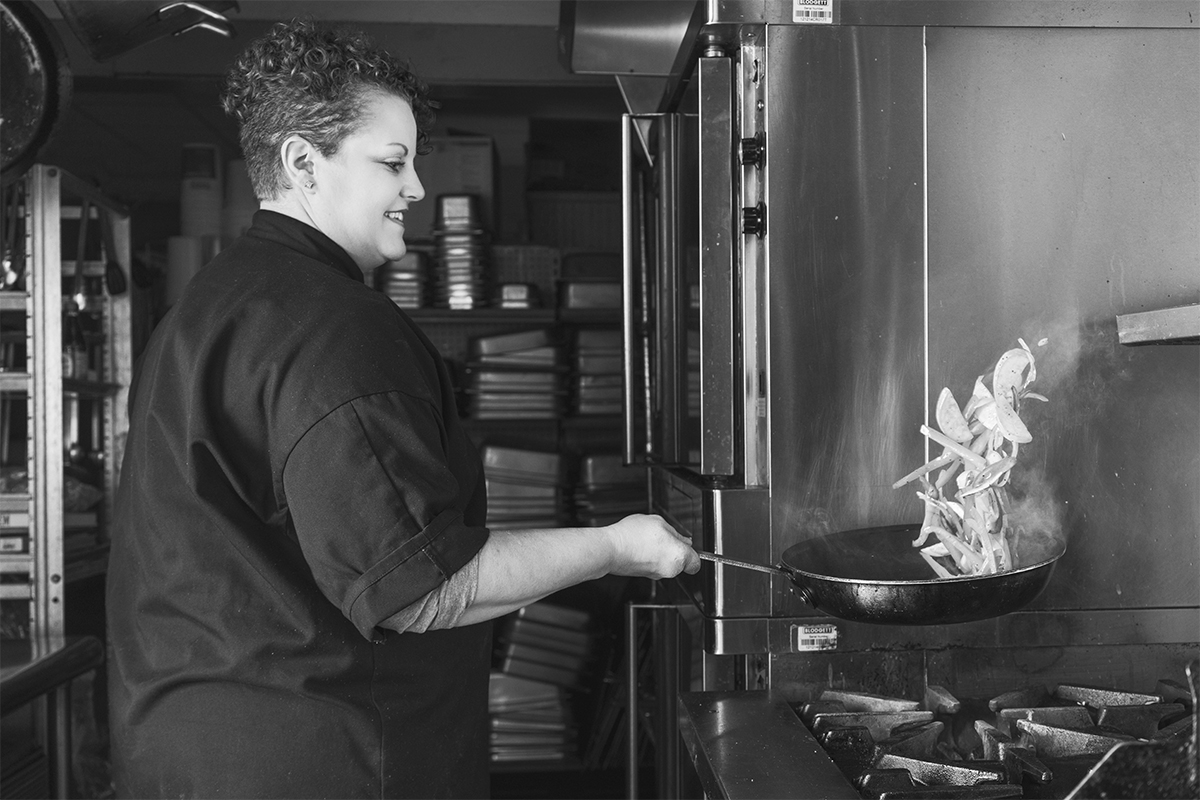 CC: What's your go-to drink?
J: I'm stuck on anything ginger right now. Northern Latitudes Distillery in Traverse City has a ginger liqueur. It is so stinkin' good. You can mix it with gin, or just drink it on the rocks.
CC: Best party you've ever been to and what made it great?
J: Wine and tapas party! My family does one every fall. Everyone brings a wine and a tapas that compliments the wine. We keep a log for the wine, what we liked or didn't like about each. Everybody looks forward to it.
CC: Do you have a favorite wine and tapas combo that you've found?
J: I'm on a white wine kick right now, especially a New Zealand Sauvignon Blanc. I love it paired with a ceviche.
CC: Yum, that sounds amazing. Full disclosure, we're probably going to try and sneak into your family's wine and tapas party now.
J: Ya, I should've seen that coming.