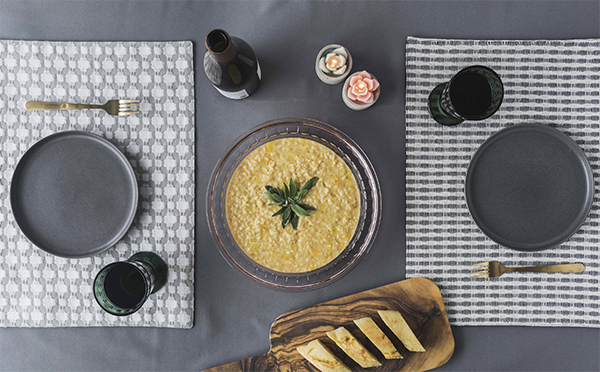 Looking for Valentine's Day plans with your date? Rather than going through the stress of trying to score reservations at an over-crowded restaurant, cuddle up at home (the snow isn't stopping anytime soon) and cook a meal together. Our chef, Janell, recommends this classic risotto recipe as the perfect romantic dinner for two. Risotto may seem like a labor-intense dish, but really it just requires attention. Two chefs are better than one as you and your Valentine make this wine-infused dish. Plus, the main ingredient, Arborio rice, is named after a small town in Italy. Now that's amore.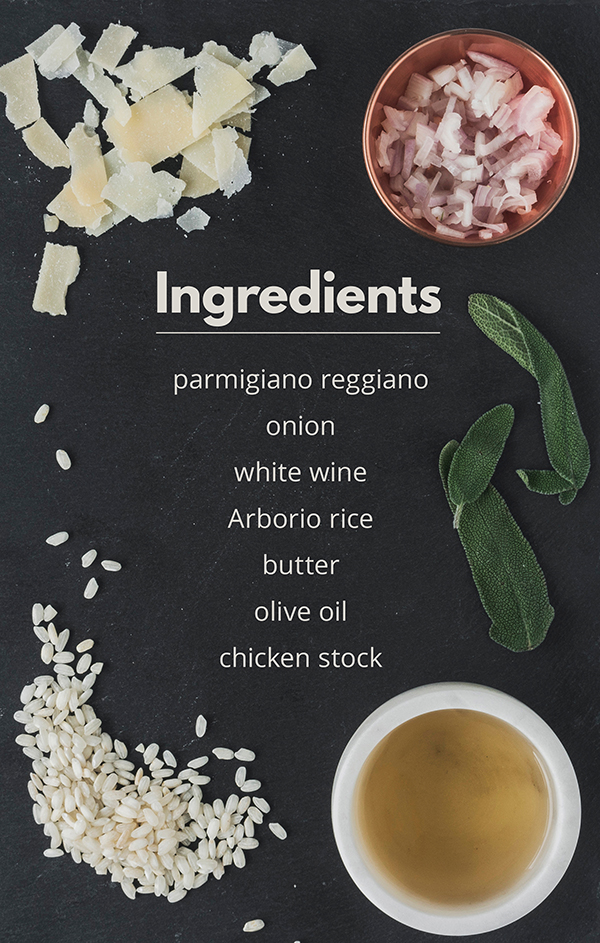 Ingredients:
1½ cups white wine (we recommend Chardonnay, for the risotto and to drink)
1 cup Arborio rice
½ of a medium onion, diced finely
1½ tbls. butter
1 tbls. olive oil
4 cups chicken stock
½ cup finely grated parmigiano reggiano
Salt and pepper to taste
Your choice of protein (optional)
Sage (optional)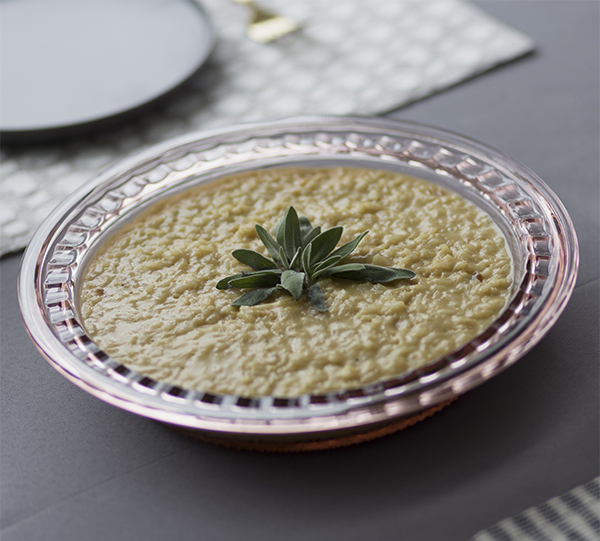 Preparation:
In a saucepan, heat the chicken stock on medium. Keep warm.

In a large saucepan over medium heat, melt the olive oil and butter. Add the onions and sprinkle with kosher salt and black pepper. Sauté until onions are translucent, stirring occasionally. Add the rice and stir until incorporated.

Add just enough wine to cover risotto and simmer. Make sure not to boil. As the risotto absorbs the wine, begin adding the heated chicken stock to the rice, one large ladle at a time. Keep it at a simmer. The rice will absorb the liquid as you continue to stir and slowly add the chicken stock.

Test the texture of the rice as you cook. When the rice is "al dente" (slightly firm and chewy), stir in the grated parmigiano reggiano and the rest of the chicken stock until it is creamy.

Add your choice of cooked protein–we like crab–and garnish with sage and ground black pepper.
Buon appetito!